Plougasnou
The peninsula with the appearance of the middle of nowhere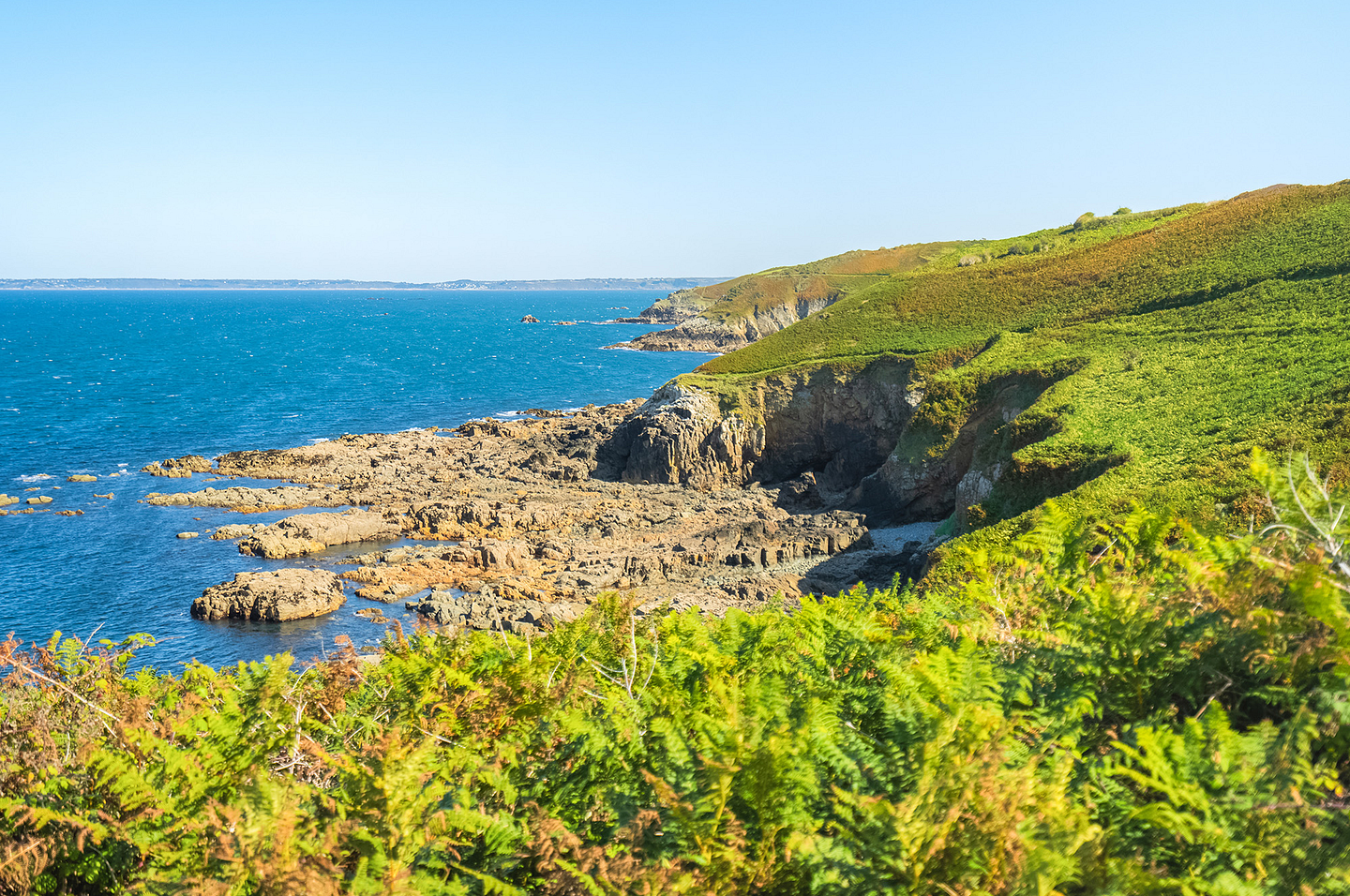 Wild coast and coastal path in Saint Jean du Doigt © PORIEL Thibault / SB
The town of Plougasnou has made of the most of its unique position on the shore of the Baie de Morlaix bay, to very quickly become a seaside resort. From 1912 to 1934, the railway line linking Morlaix to Primel Plougasnou played an essential role in this growth. These wonderful times, and the fashion for sea swimming, marked a period of growth in seaside villas and large hotels in Plougasnou. At the height of their glory, these establishments saw some famous people, such as Joseph Kessel (French journalist and novelist), Nina Ricci (fashion designer), the singer Fréhel and Maréchal Foch (Chief of Staff of the French army). Also noted here were Alexandre Dumas junior (playwright and novelist)…and numerous renowned painters (Kisling, Willette, Maufra, Benois, Raffaëlli…) who came inspired by this exceptional setting.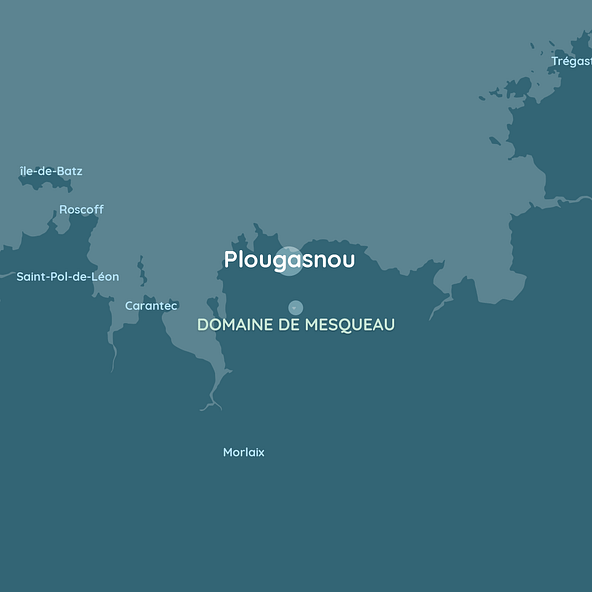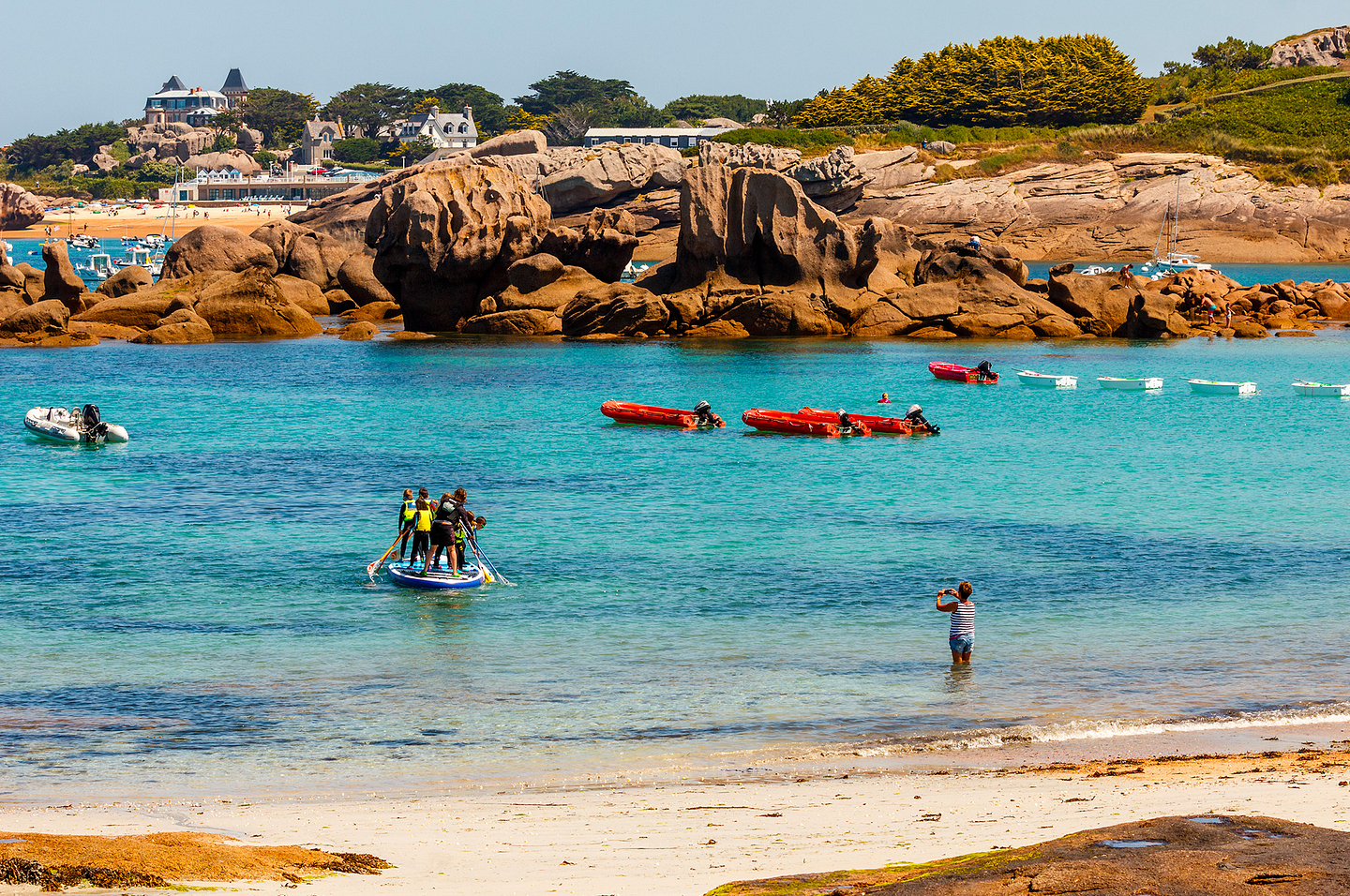 Trégastel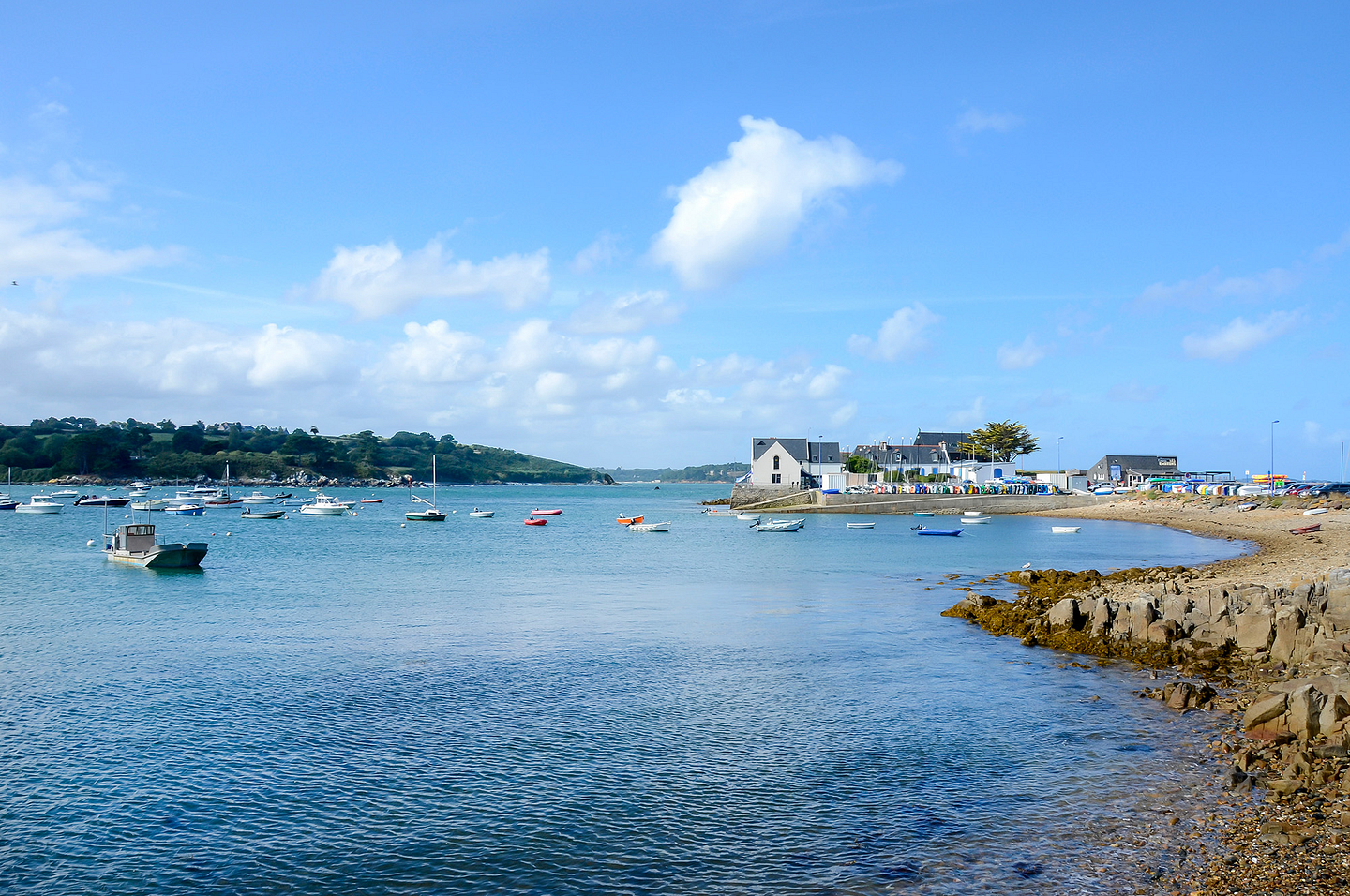 © GUILLAUDEAU Donatienne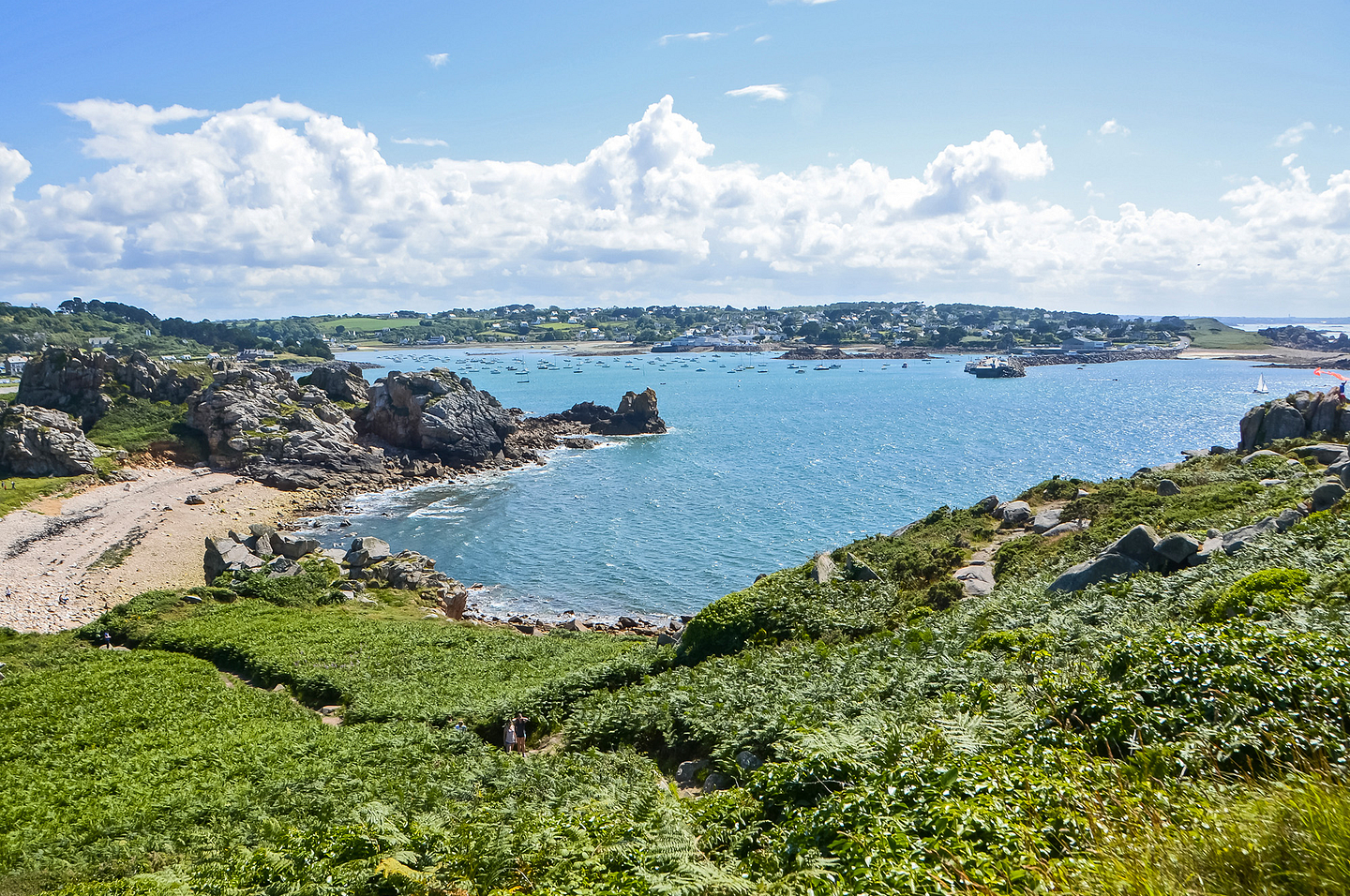 Pointe de Primel peninsula in Plougasnou © PIRIOU Jacqueline
The Vélomaritime coastal cycle path © BERTHIER Emmanuel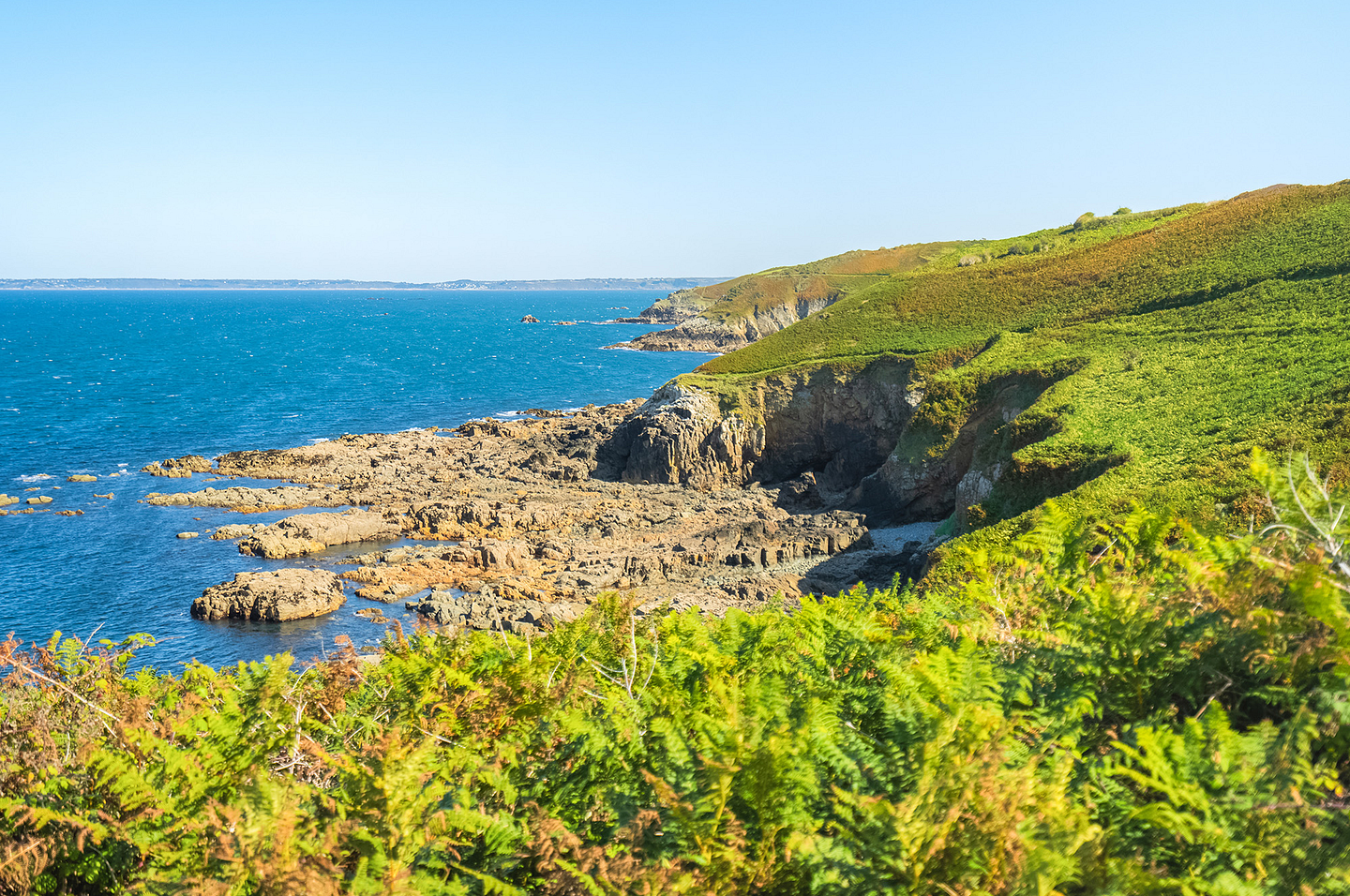 Wild coast and coastal path in Saint Jean du Doigt © PORIEL Thibault / SB
Primel Trégastel beach © LAMOUREUX Alexandre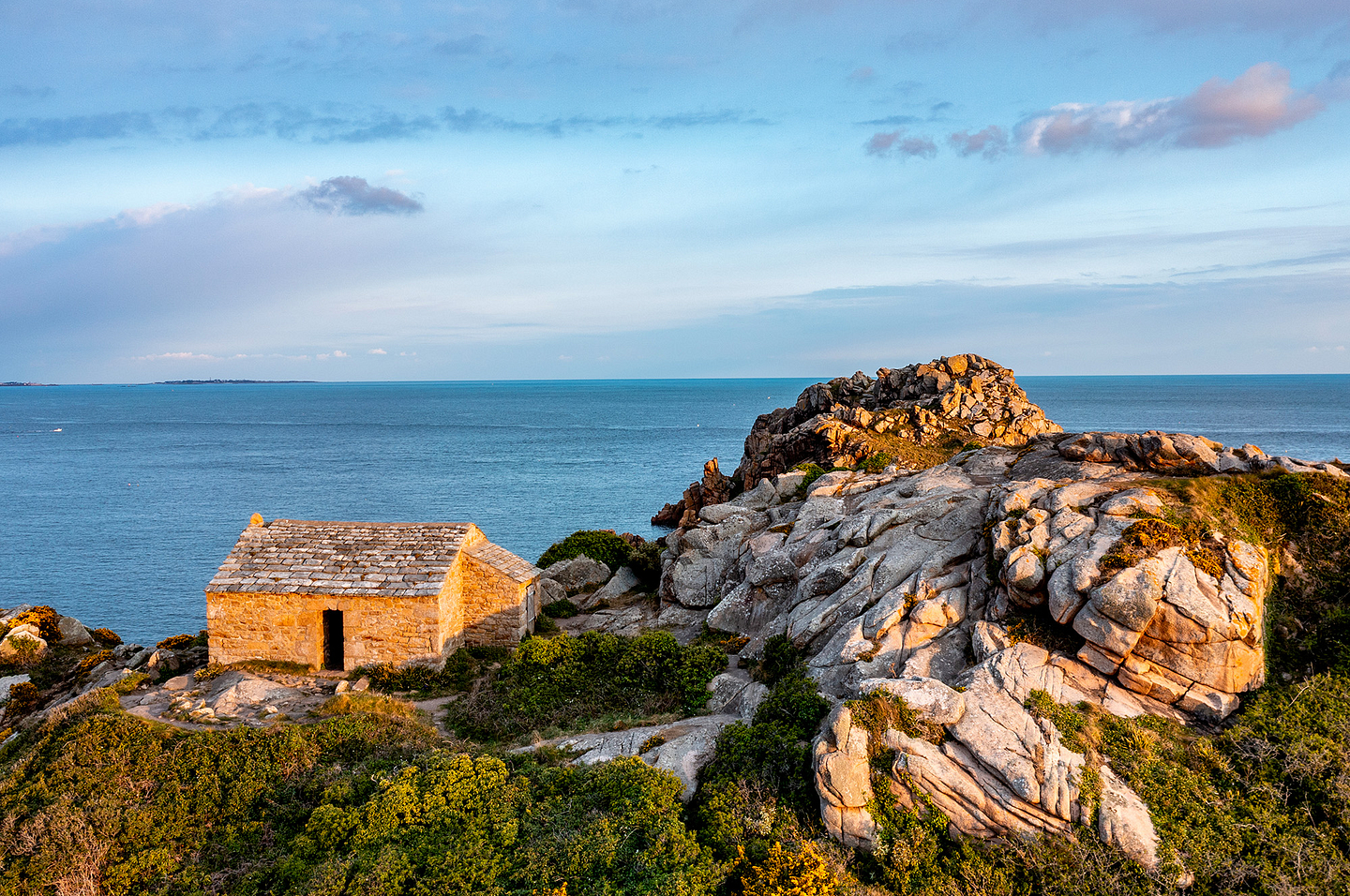 Primel-Trégastel
The Pointe de Primel headland
A walk in Plougasnou not to be missed! Roam the Sentier des Douaniers (Customs Officers' Path) leading to the Primel headland, and treat yourself to a moment of relaxation, slap bang in the middle of the cliffs on the Breton coast. The footpath owes its name to first being used for fighting smuggling, at the end of the 18th century. As you go through this protected area, indented with numerous creeks, you will find rocky beaches, fine sandy beaches, and obviously diverse and varied ports. Examples include the floating harbour of Le Diben Plougasnou, which welcomes boats, whatever the tide level. For the most athletic, the Primel headland is an excellent climbing spot!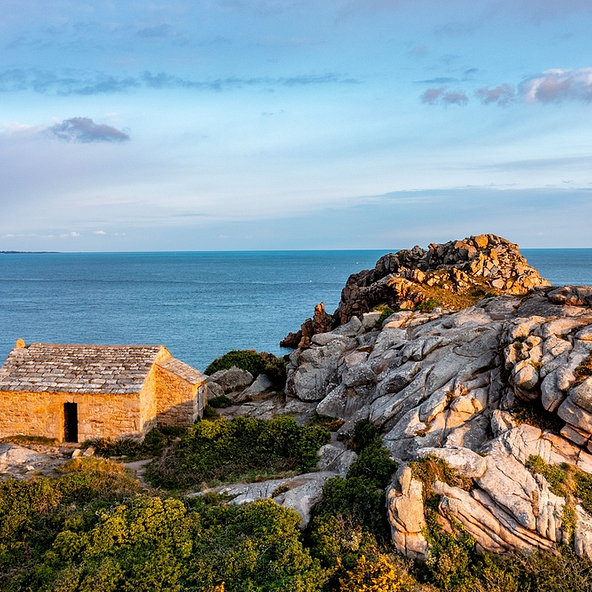 Primel-Trégastel
The Pointe de Primel headland