A lively and active Plougasnou campsite!
Activities and entertainment for all ages
Discover the activities and entertainment
A family campsite in Finistère
Here where delight has its holiday.

..
In northern Finistère, just a stone's throw from the Côte de Granit Rose (Pink Granite coast) and the towns of Carantec, Morlaix and Roscoff, our Le Domaine de Mesqueau campsite welcomes you within wooded 7 hectare grounds, located in Plougasnou. This is one of the most famous seaside resorts of the Baie de Morlaix bay, where there is a wide range of activities and entertainment, equally convivial and fun.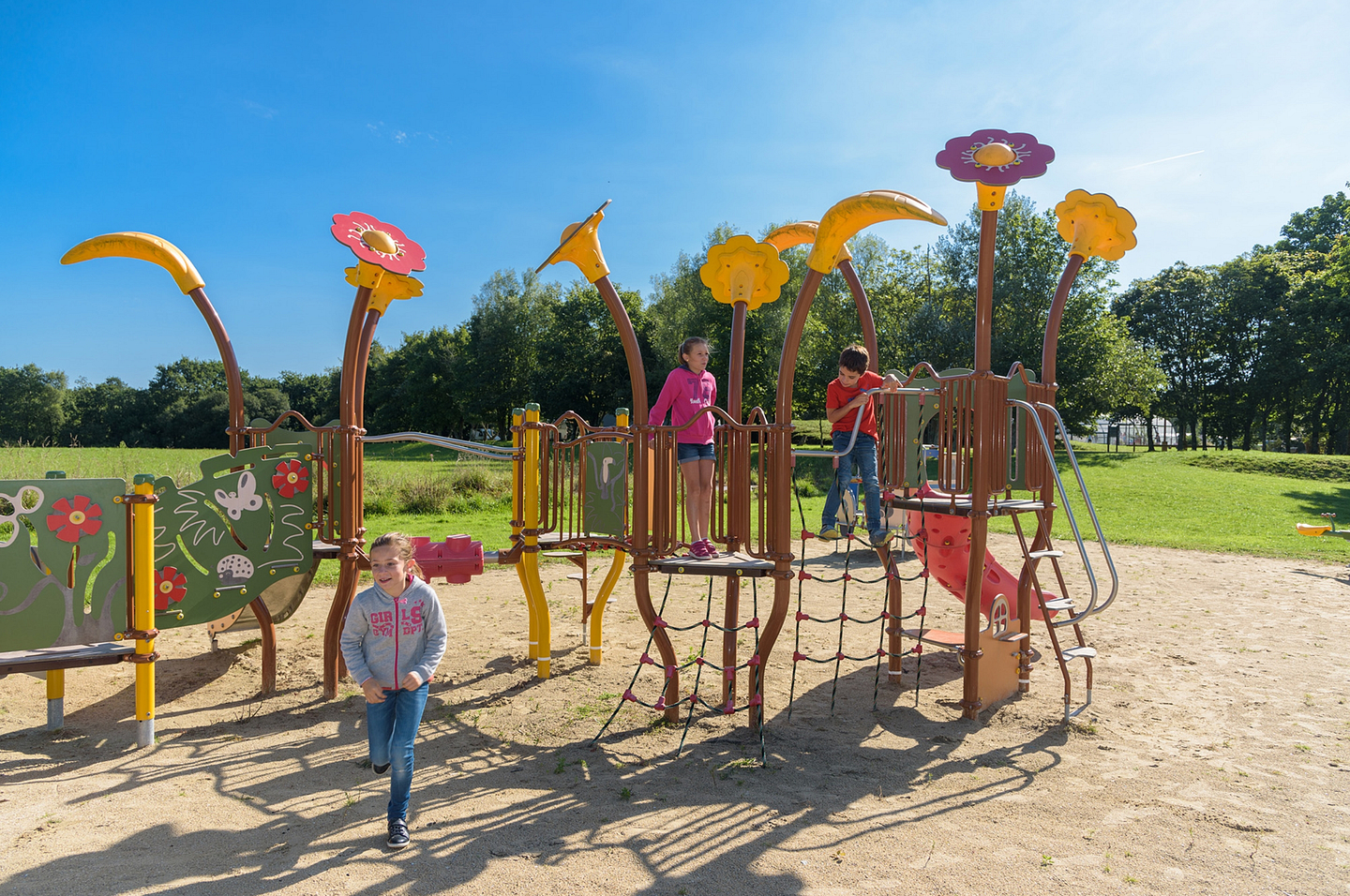 © Yann Richard
Open from April to the end of September, our family and convivial campsite in Plougasnou in northern Finistère, entices you to come and stay in its wooded park located in the vicinity of a freely accessible municipal lake, where you can fish. If you need a fishing licence to be able to set up your lines, this lake equally delights experienced anglers and novices, who can learn to handle the fishing rod in an idyllic setting, favouring this sport.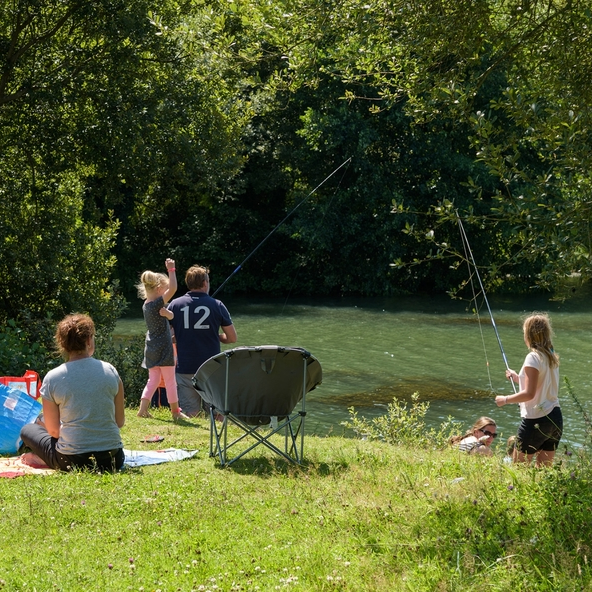 During the school holidays in the high season, a few convivial activities are on offer for you, such as beginners' yoga sessions or nature trips. In July and &August, children aged 5 to 12 can also make the most of a mini club to play together and indulge in multiple play, craft and sports activities. Various other activities are on offer to all holidaymakers, such as tennis, mini golf and darts. Our Finistère campsite with a swimming pool has thought of everything to occupy you during your stay in the Baie de Morlaix bay!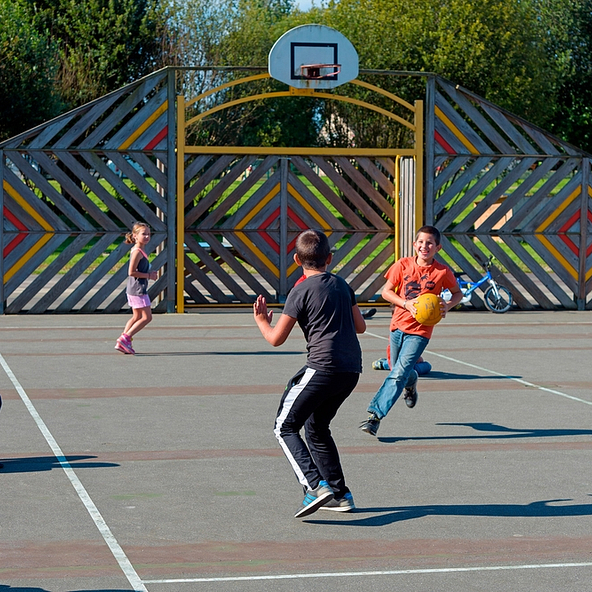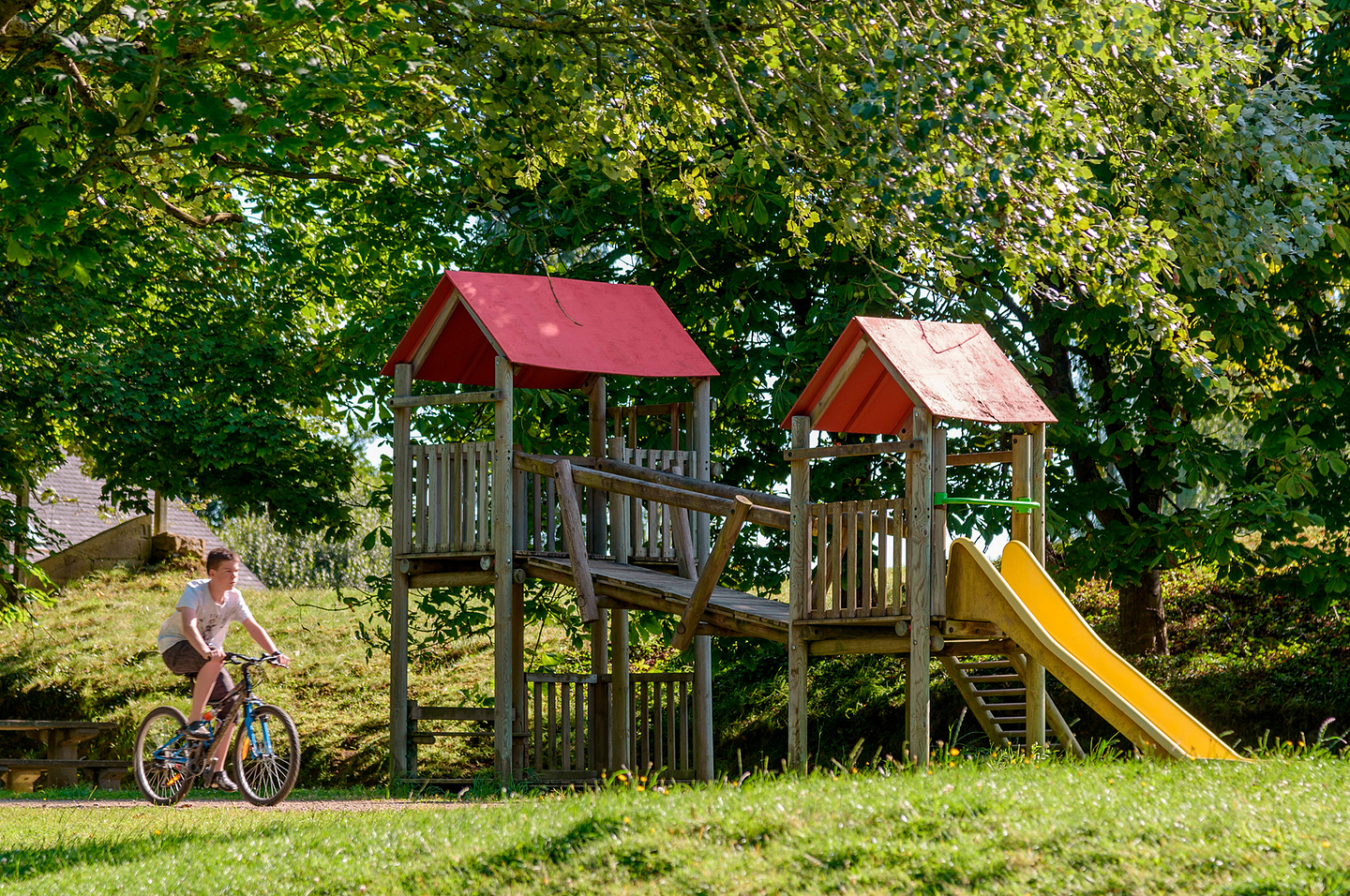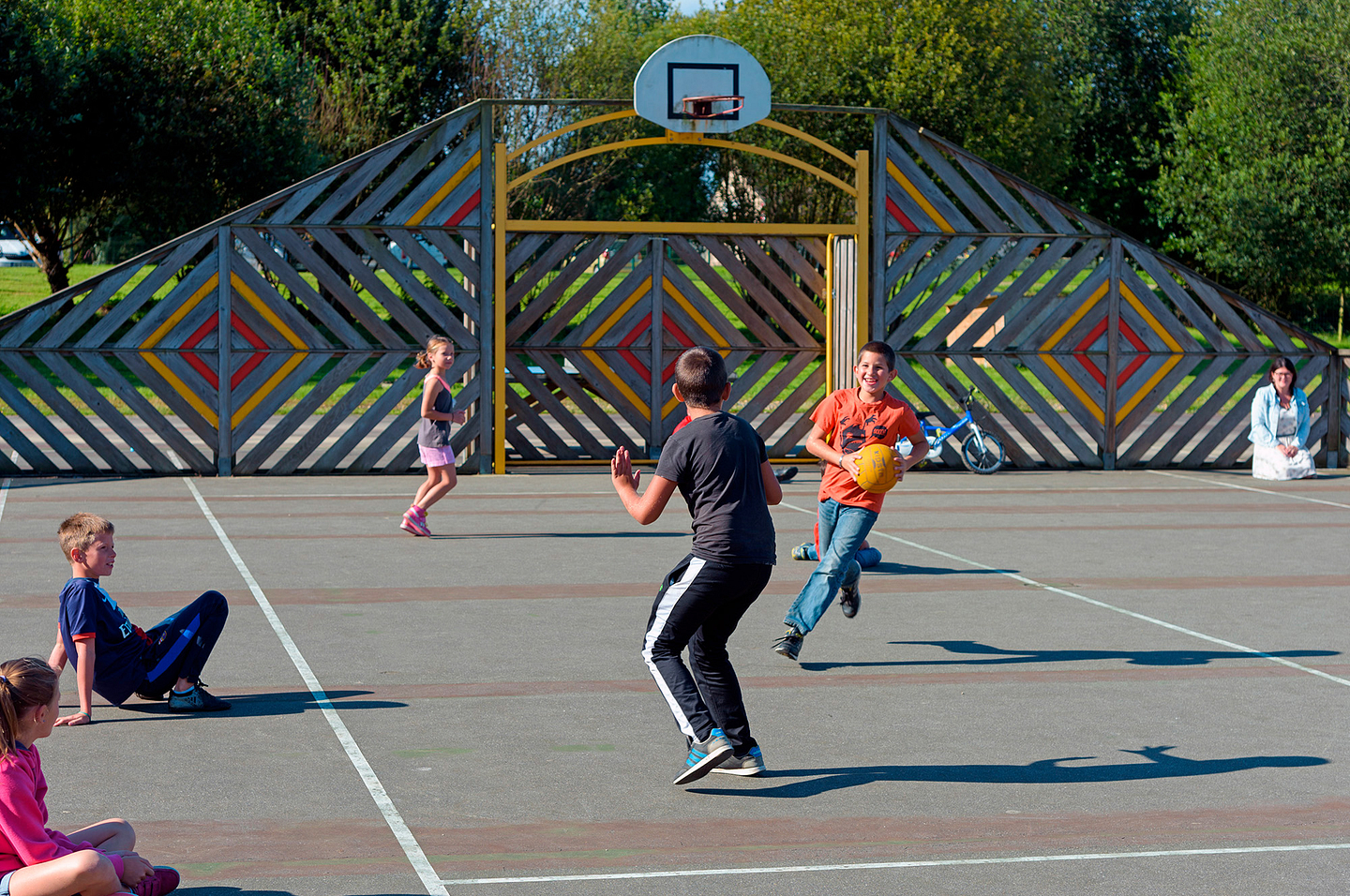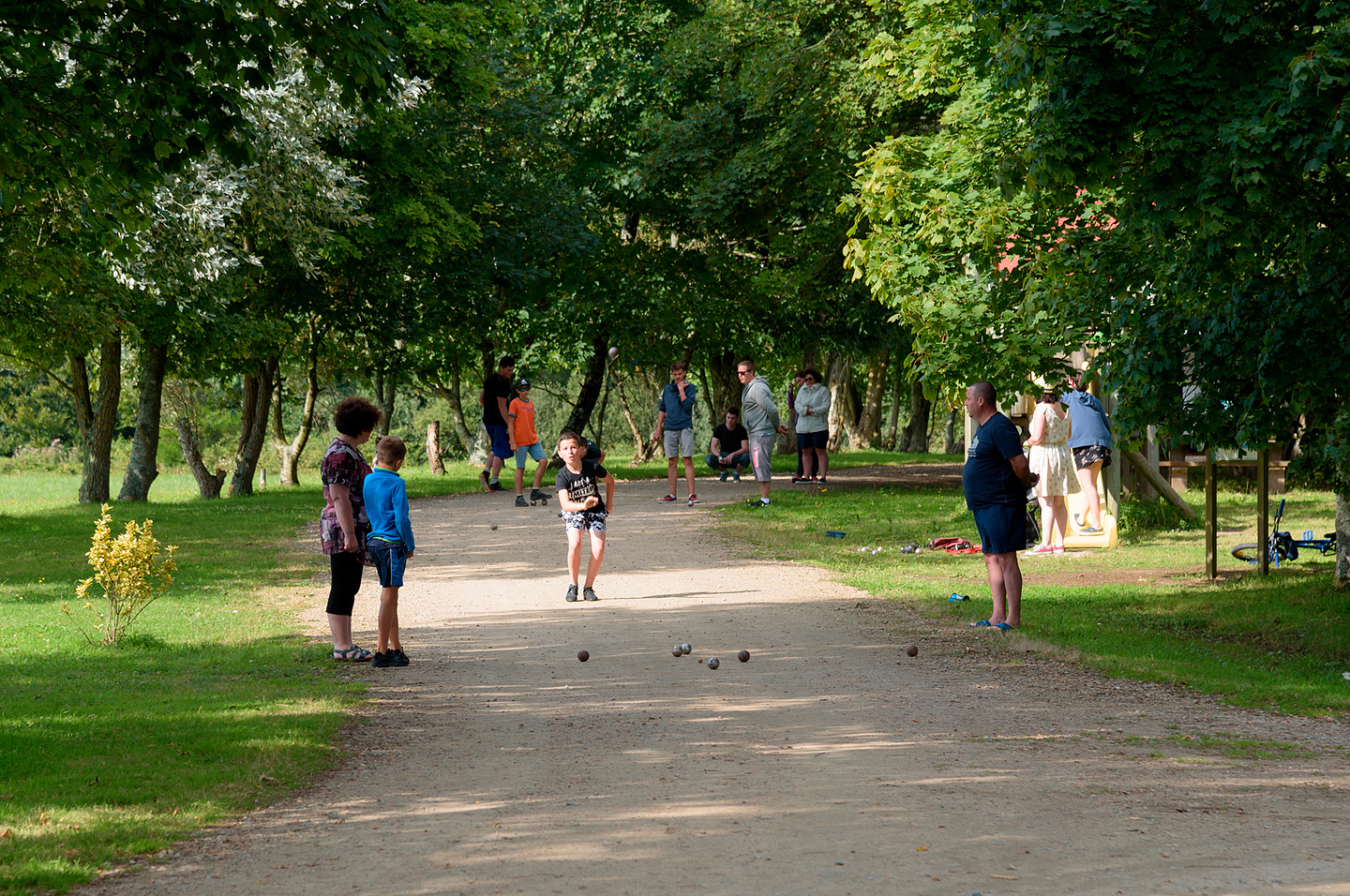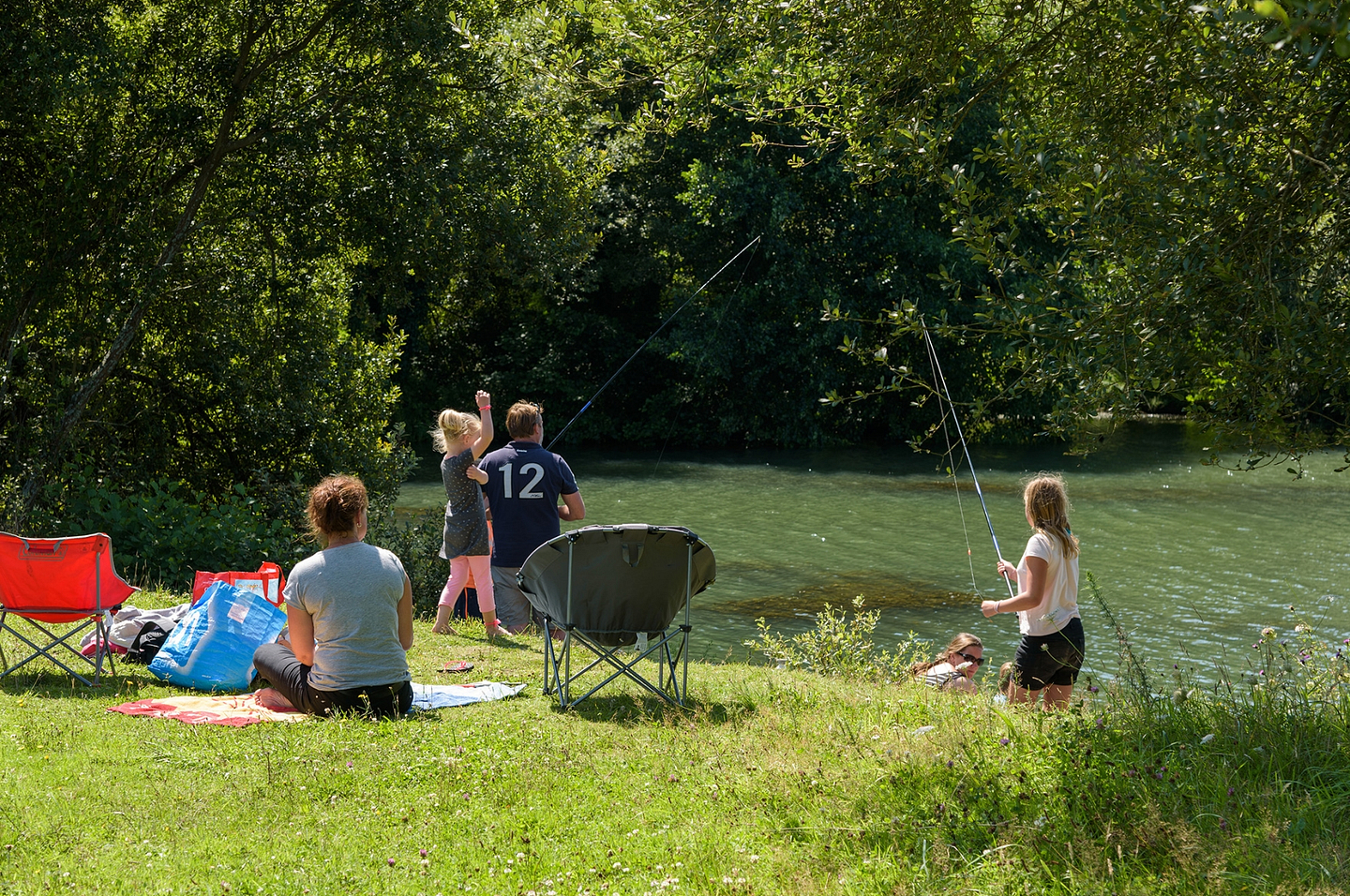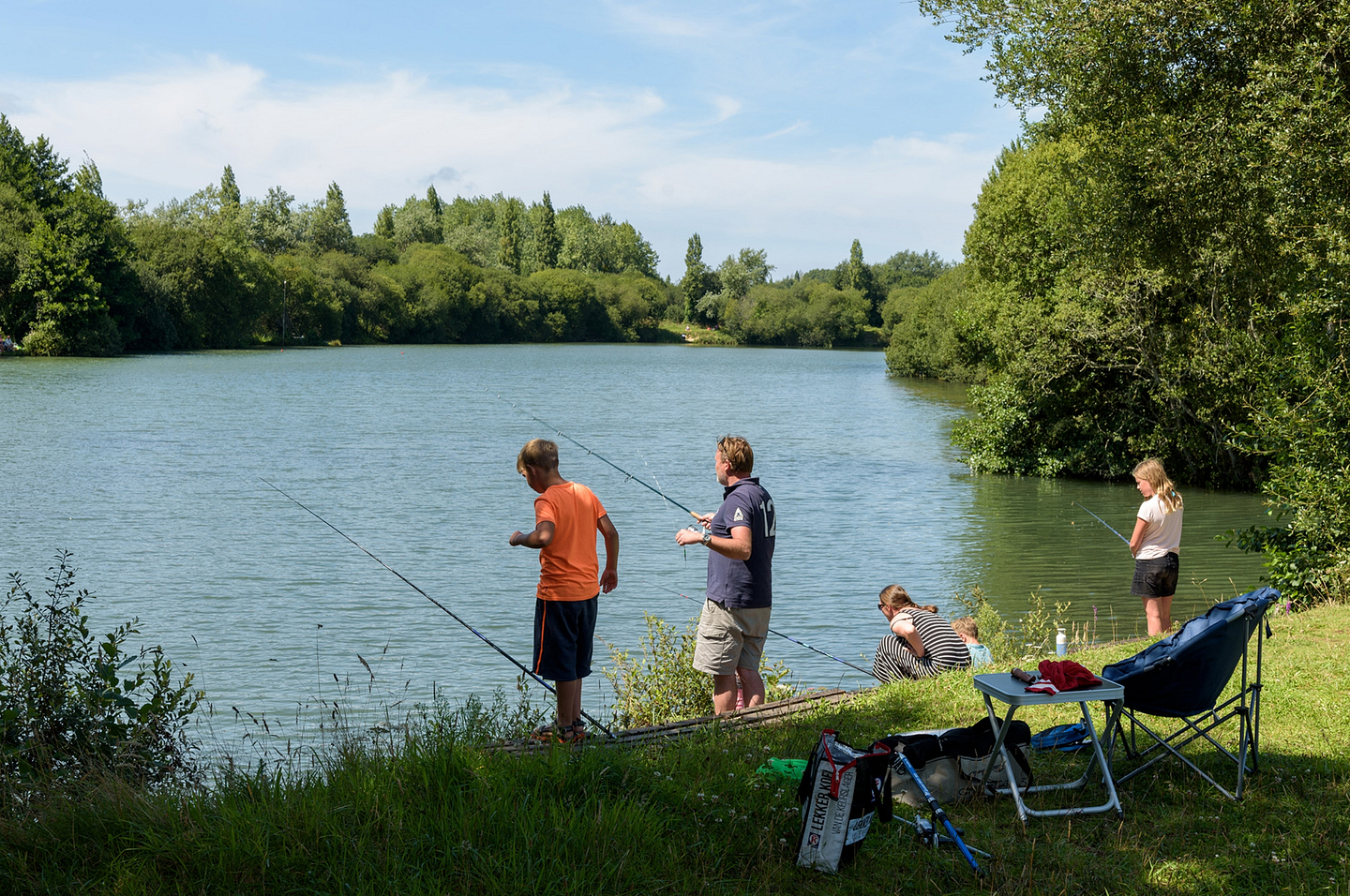 © Yann Richard
Children's mini club on the campsite
The Domaine de Mesqueau children's club opens every morning from Monday to Friday in July and August. Our team of qualified and passionate activity leaders offer you numerous activities and games to please young holidaymakers! On the menu, there are creative workshops, team games, treasure hunts and many other things besides. Access to the children's club is free. Children should have a certain degree of independence.
Still for the very young, our Baie de Morlaix campsite has laid out numerous play areas, perfectly spread over the 7 hectares of its landscaped and wooded park, completely enclosed and pedestrianized for greater peace and safety. On-site, there are two children's playgrounds with a slide, swings, see-saw, sandpit, etc. Note that the campsite is favourable to adventures and discoveries, all of course supervised by parents.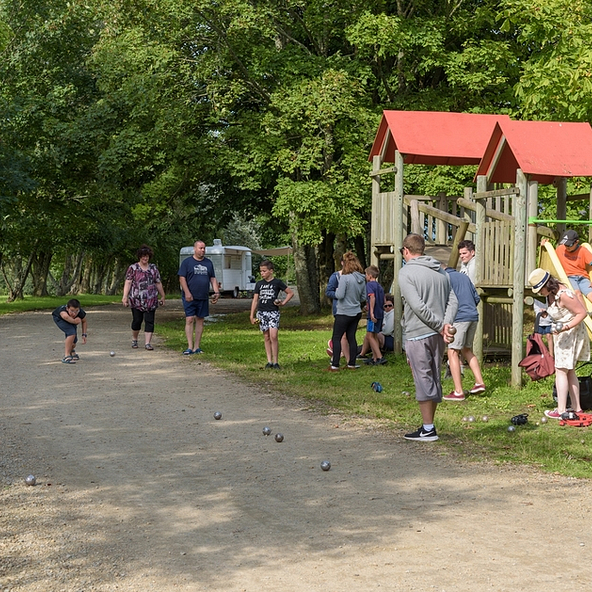 Sports and recreational facilities for children of all ages
Your holiday, on our Plougasnou campsite, offers you a unique opportunity to do lots of sports and recreational activities. For this, numerous activities await you on-site, just a stone's throw from the Côte de Granit Rose (Pink Granite coast) and the Côte des Sables (so called for its sandy coast). We thus offer you a heated, indoor swimming pool, tennis court, multi-sports city stadium, ping-pong tables, mini golf, etc.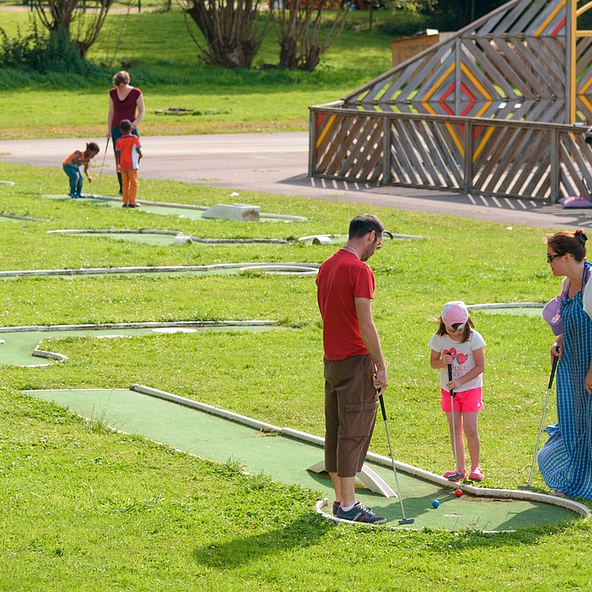 We make rackets, balls, footballs and pétanque boules available for you at reception. Don't hesitate to come and borrow this equipment. Moreover, still at the campsite reception, you will be able to ask our receptionists if you would like to do certain sports, water sports or tourist activities. The Baie de Morlaix abounds, notably during the high season, in an entire multitude of activities of this kind!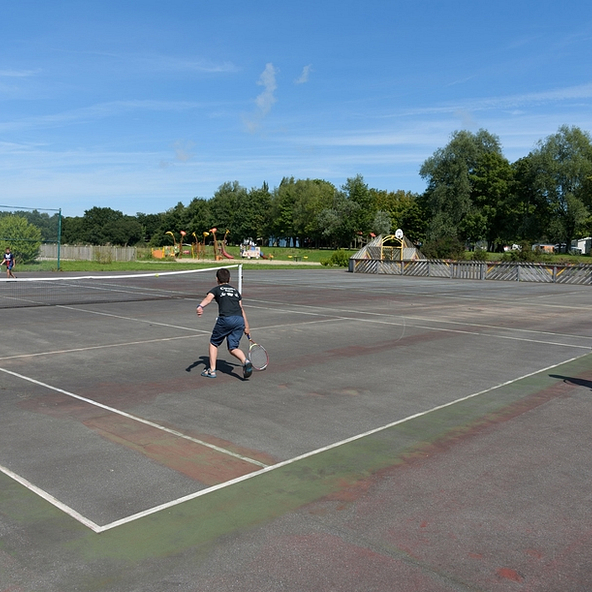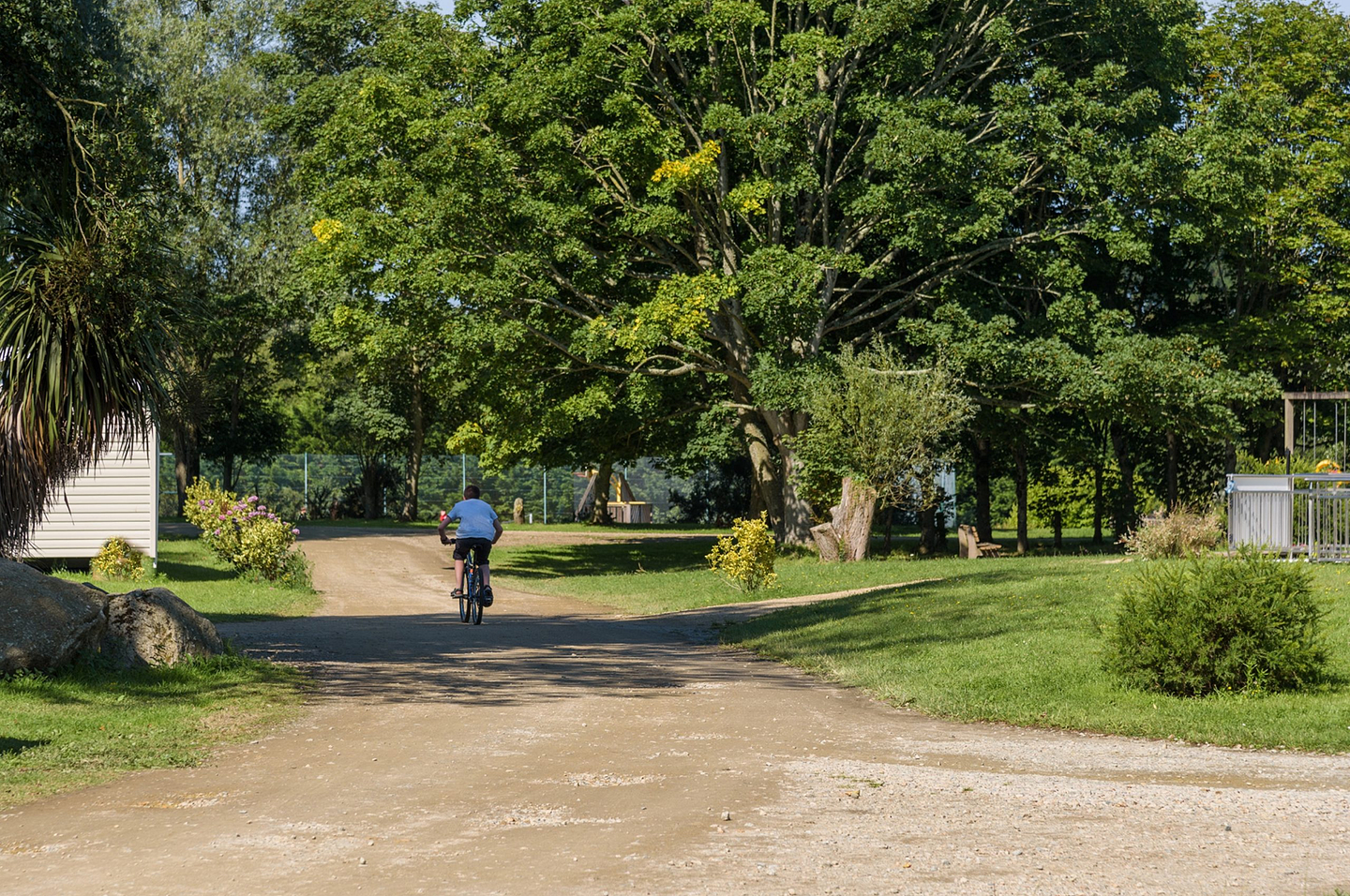 Activities on-site and nearby
From spring through summer you can, on-site or near the campsite, take part in family and convivial activities and entertainment. With the other members of your family or friends, these activities take place in good humour and a spirit of sharing.