Plougasnou campsite northern Finistère
On the Domaine de Mesqueau campsite, delight by the water
Ecological campsite in Finistère
Have a refreshing country break by the sea.

..
In northern Brittany is a village inhabited by relentless holidaymakers...Holidaymakers who come every season for a refreshing country break by the sea, on a wooded, peaceful and relaxing campsite. There is no need for mead or magic potions here, to enjoy the beauty of the location, the sweet melody of the birds singing in the trees and the waves. In the distance, four kilometres from here, these crash against the rocks of the mythical Côte de Granit Rose (Pink Granite coast)…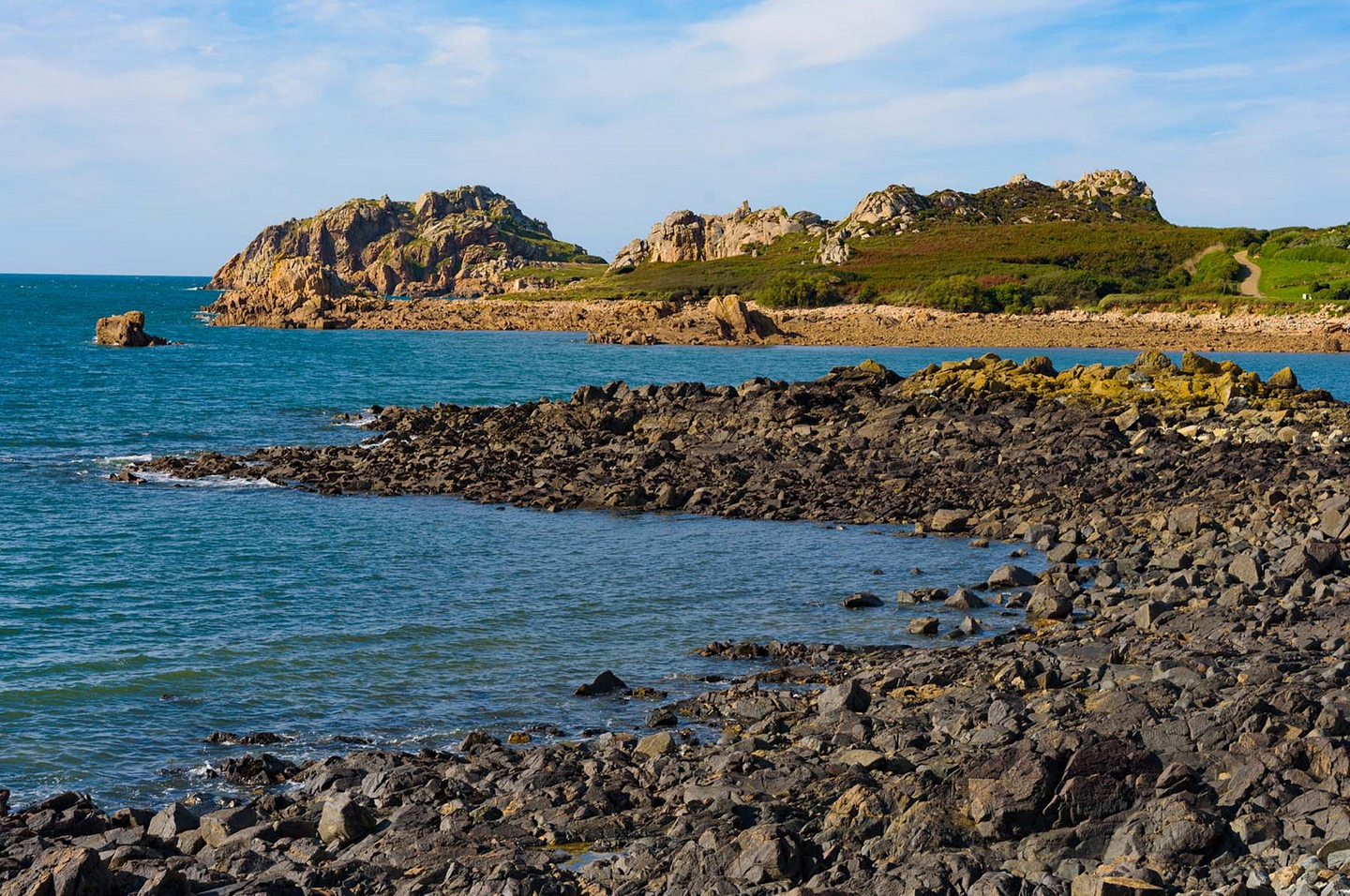 Plougasnou coast © Yann Richard
Here, in the north-west of Armorica (the historic name for Brittany), in the land of myths and legends, our ecological campsite in Finistère reveals its treasures. A campsite of 7 hectares with countryside everywhere, spacious pitches, comfortable accommodation, quality recreational and sports facilities. There is a team on hand just for YOU, your conviviality and perpetual good spirits, which simply need to be shared!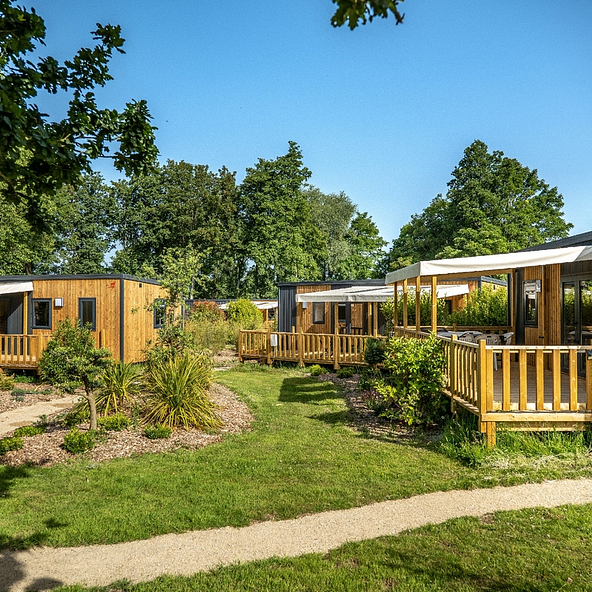 Near the Plougasnou local lake, the Domaine de Mesqueau and its wooded park await you in Plougasnou, a small town in northern Finistère, whose numerous creeks and beaches are simply waiting to be discovered. Come and spend your holiday in the Baie de Morlaix bay, certainly one of the most beautiful bays in Brittany, whose entrance is protected by a small fort resembling a ship, drifting along with the tides, that has watched over it since the 16th century...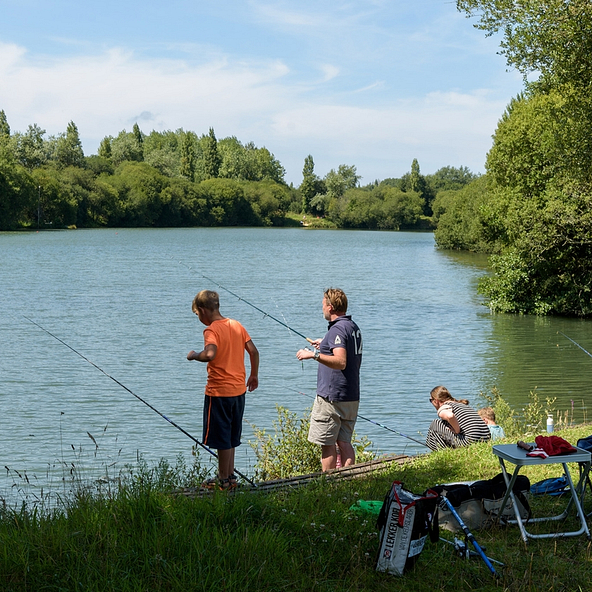 © Yann Richard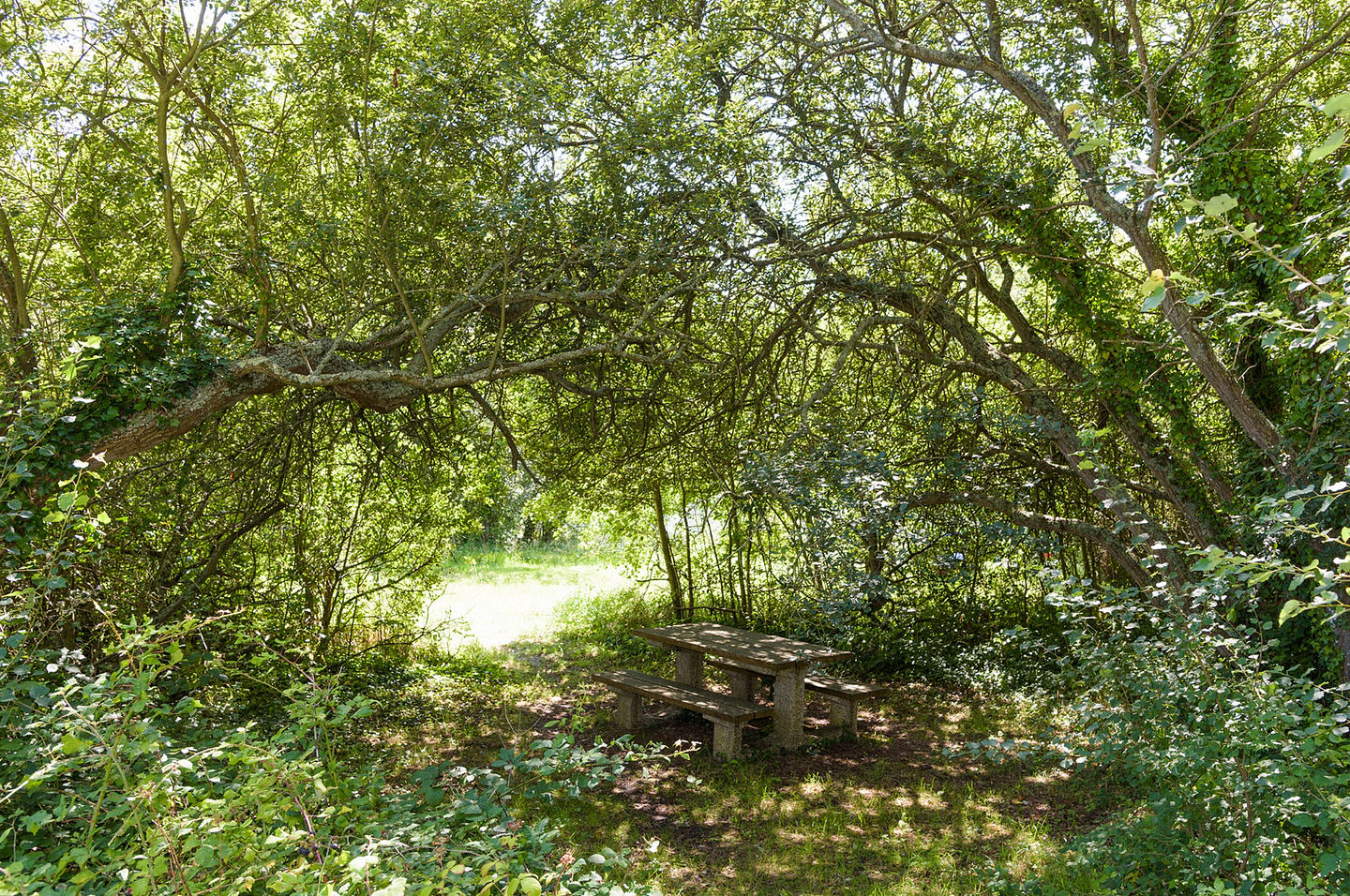 © Yann Richard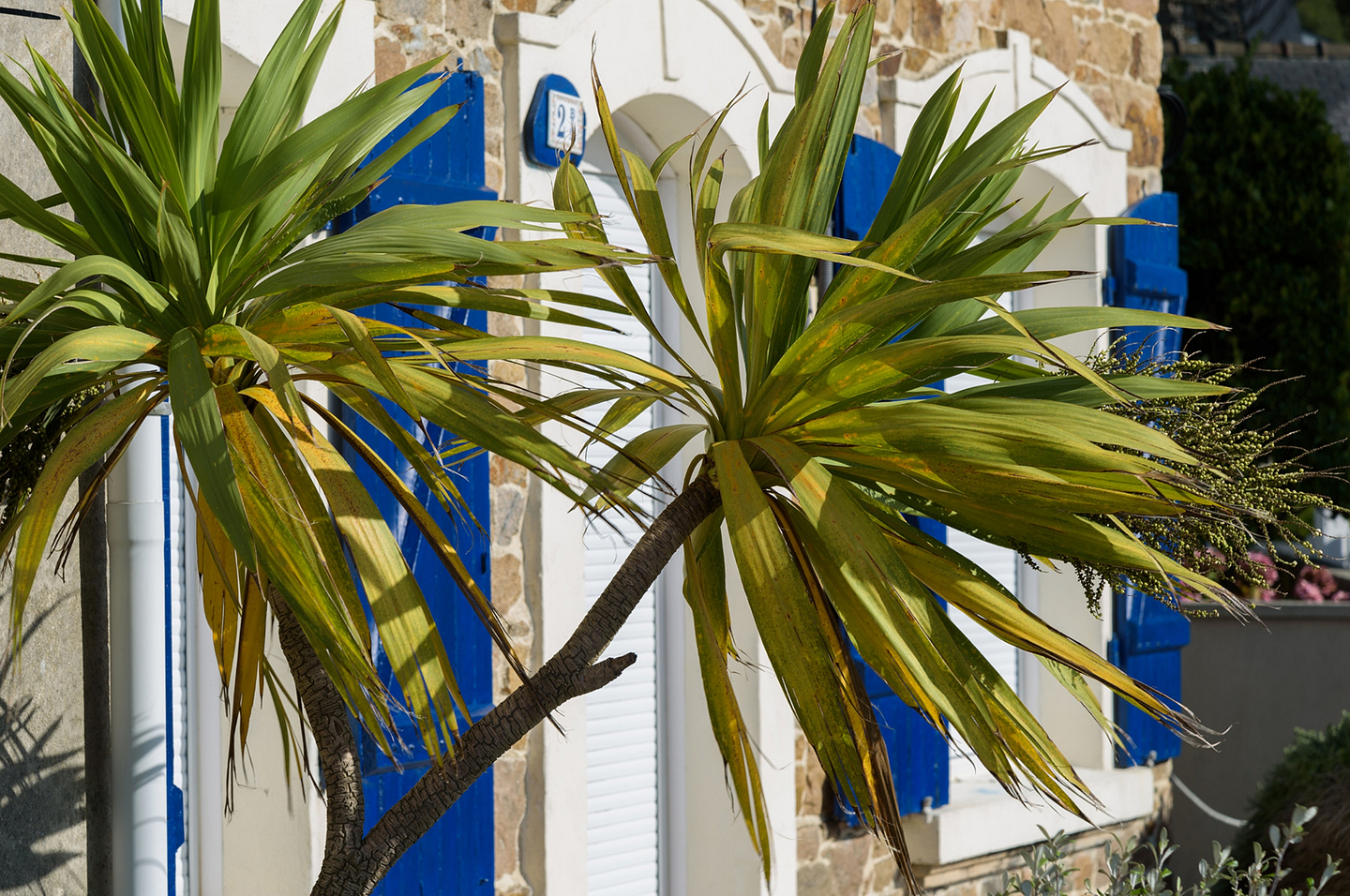 © Yann Richard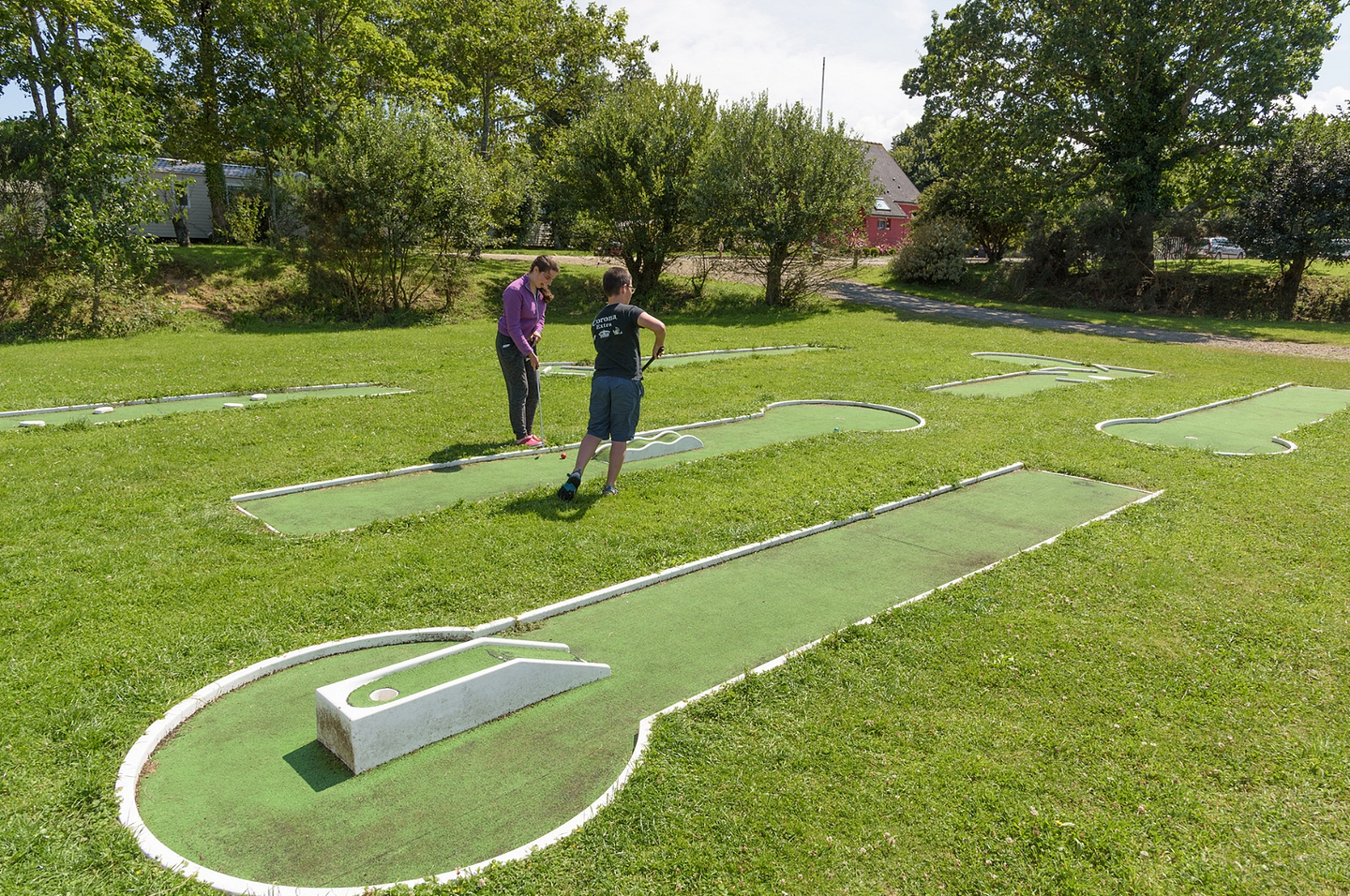 © Yann Richard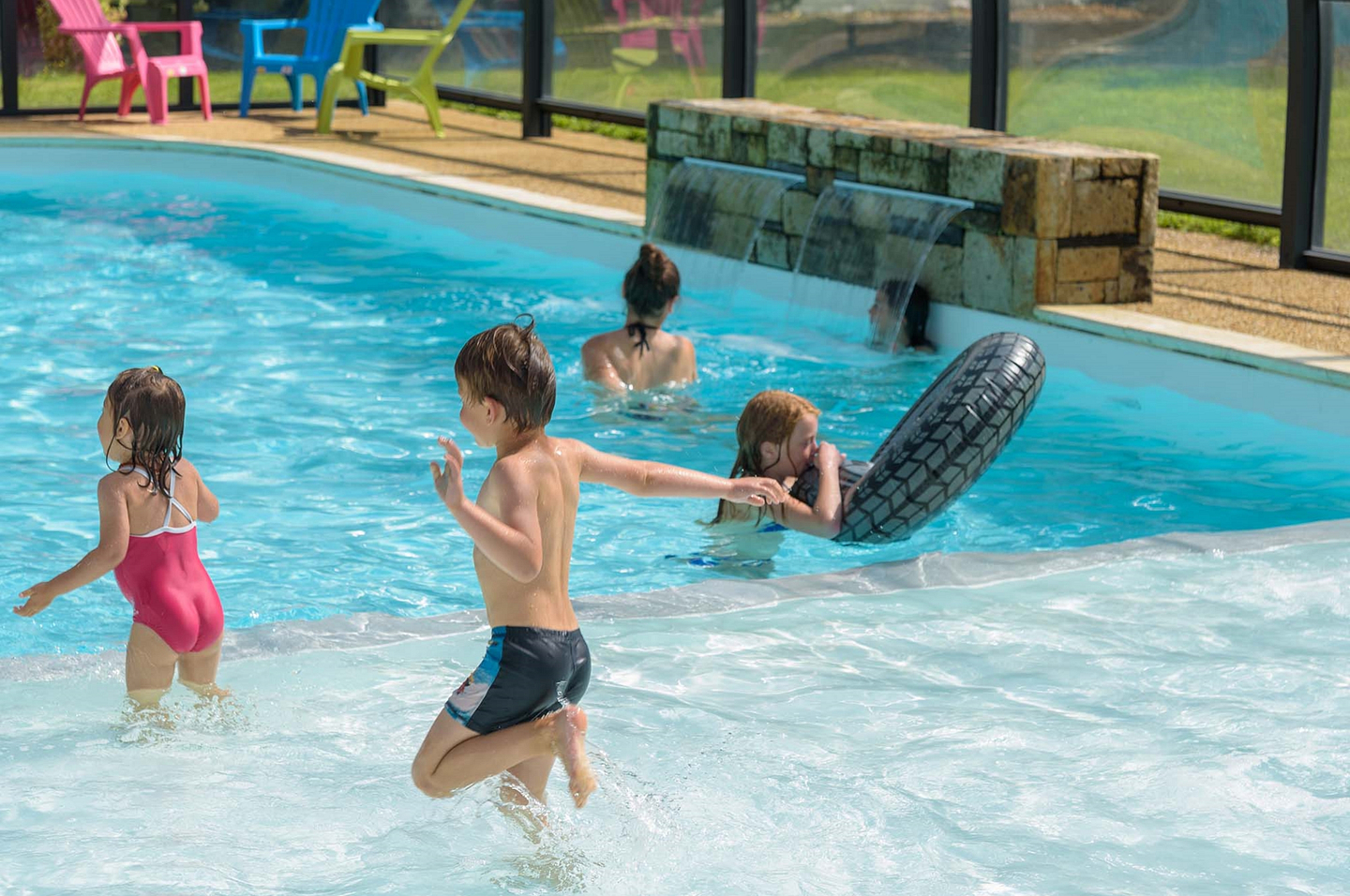 © Yann Richard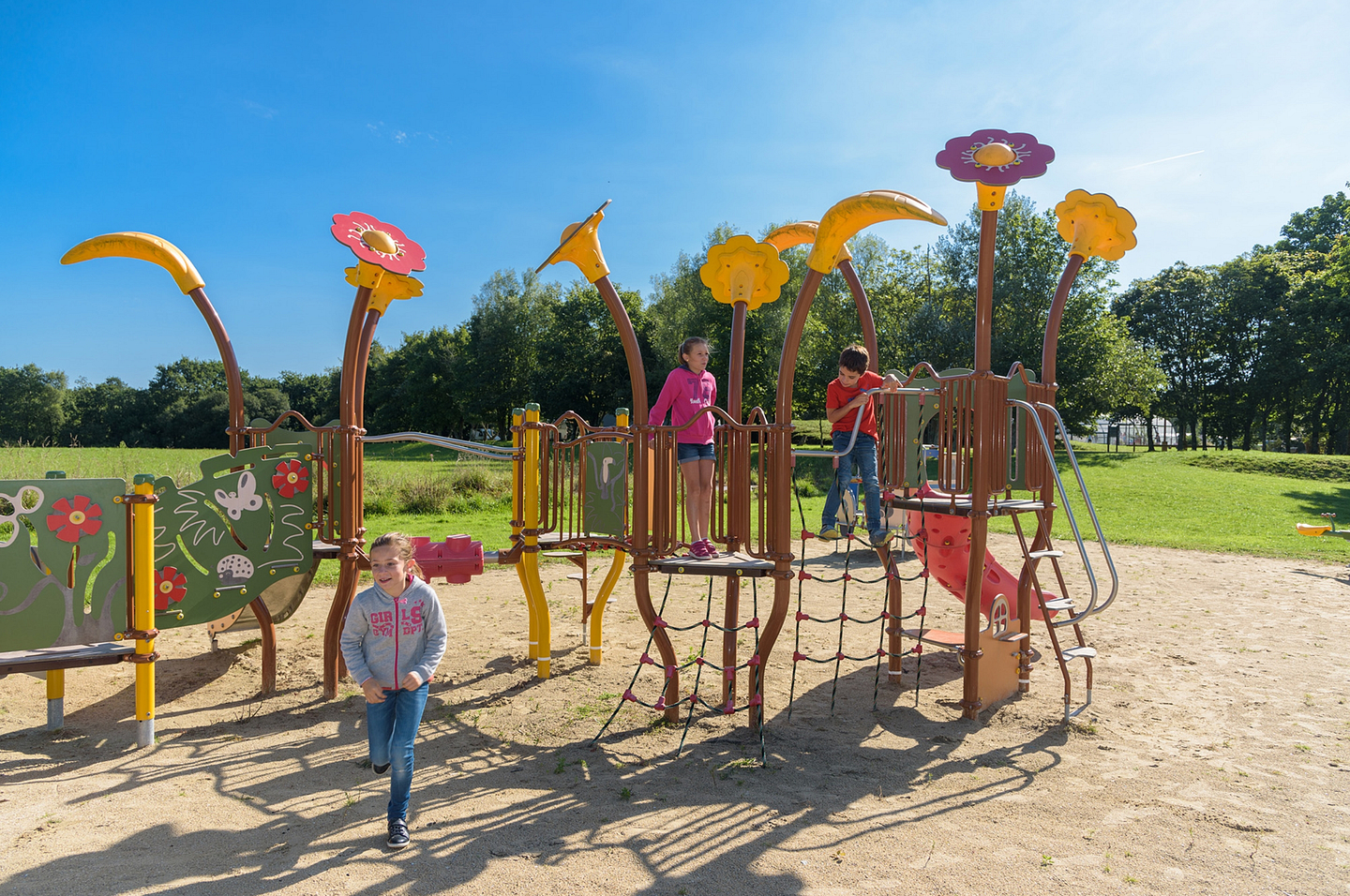 © Yann Richard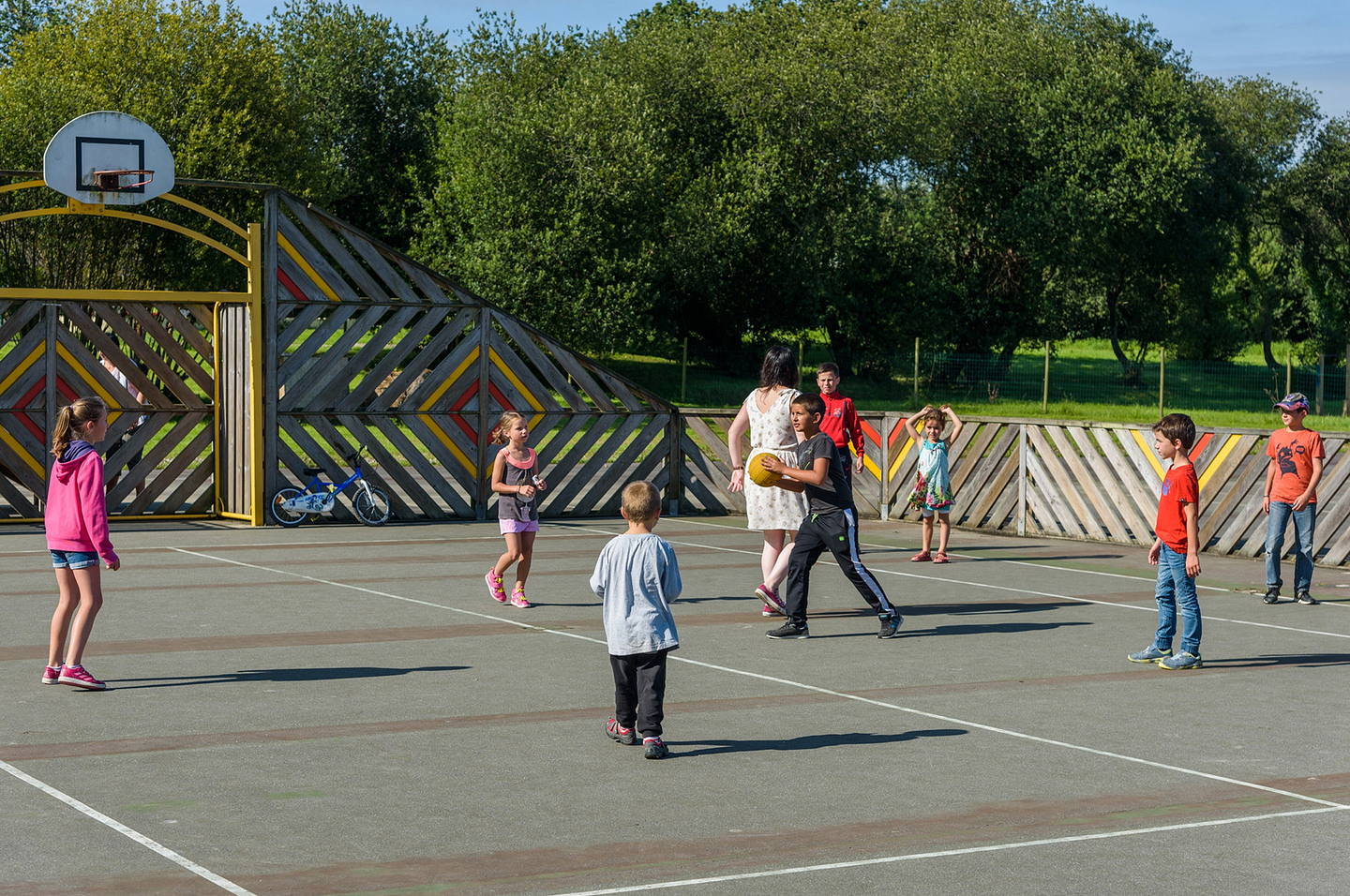 © Yann Richard
As an eco-campsite, we pay particular attention to our surrounding environment. To guarantee peace and safety but also be able, at any time of day, to get a big breath of fresh air, the Domaine de Mesqueau is an entirely pedestrian campsite. Parking your car on one of the campsite's seven car parks, reaching your pitch or accommodation on foot, by walking through the paths, both in bloom and green, of our 7-hectare park, is already a gesture for the planet, but also an excellent way to unwind from the everyday to better get back to nature! A further advantage, on-site children can also play and walk in complete safety. Peace and quiet is guaranteed here too!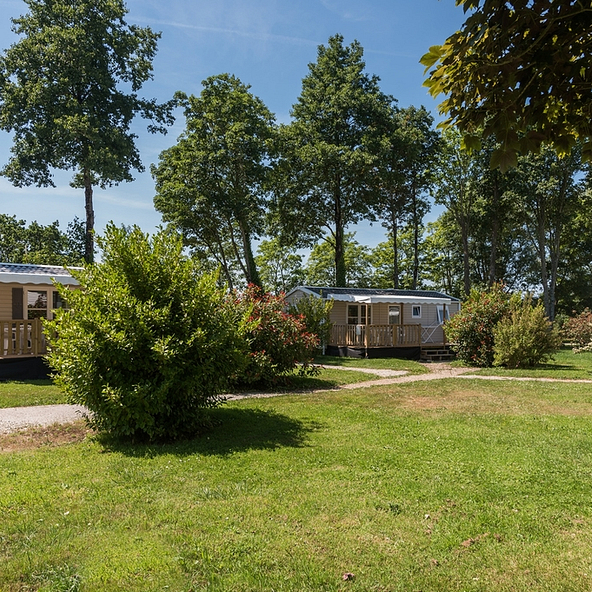 A nature stay in Brittany
Watch out, on the Domaine de Mesqueau, you will not be safe from meeting when walking around the lake, a Korrigan (an imp) here, or a Groac'h (fairy) there! Here, everyone lives in perfect harmony! Brittany, a land of legends and traditions, is a unique destination for a nature stay.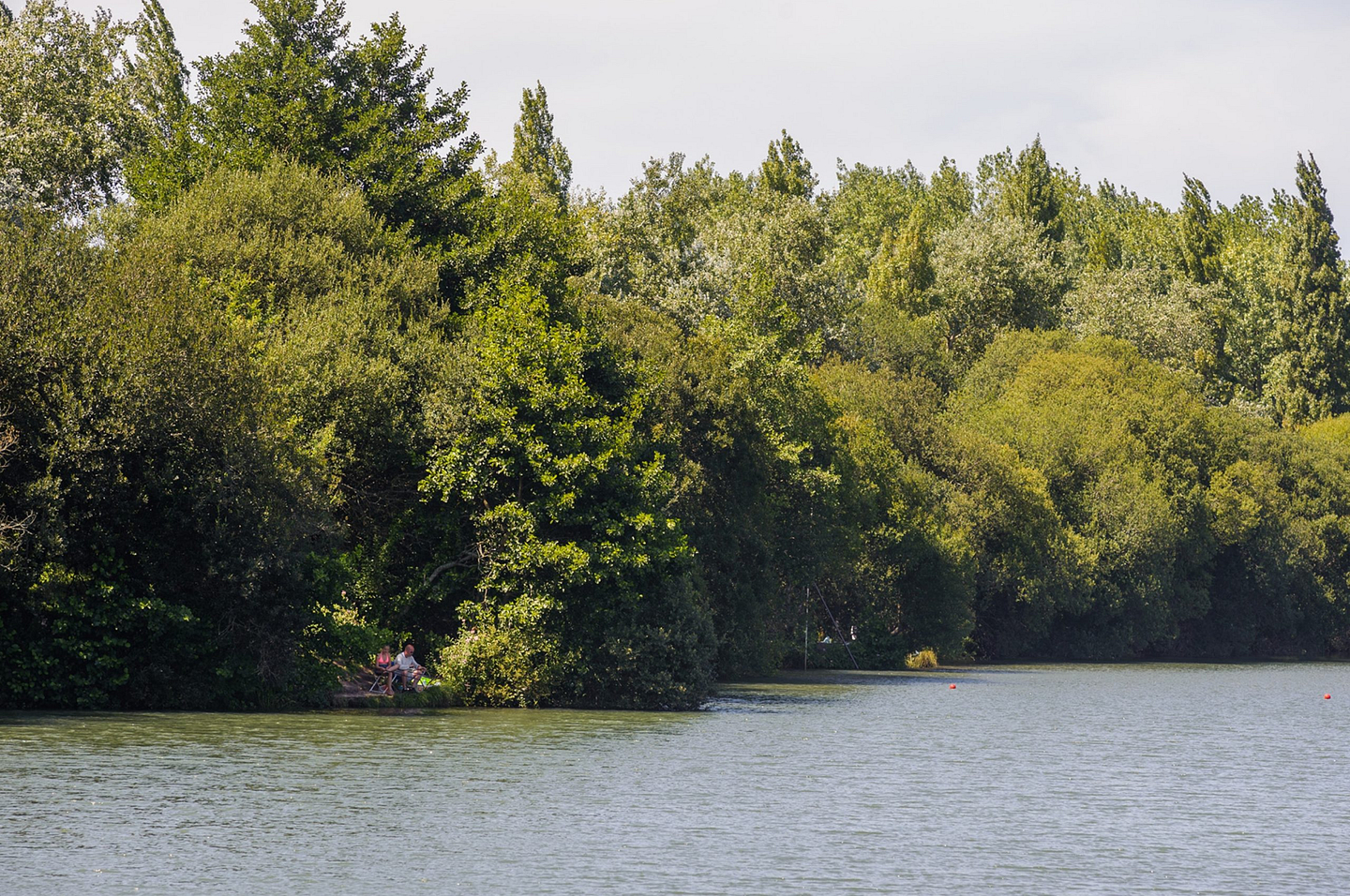 Just a stone's throw from the seaside, where the waters of the English Channel merge with those of the Atlantic, our Finistère campsite offers you the chance for an active and environmentally friendly holiday as family, a couple or with friends. Swap your motor vehicle for a bike and go along the superb beaches and inlets of the Côte de Granit Rose (Pink Granite coast)…light-hearted with the wind in your hair.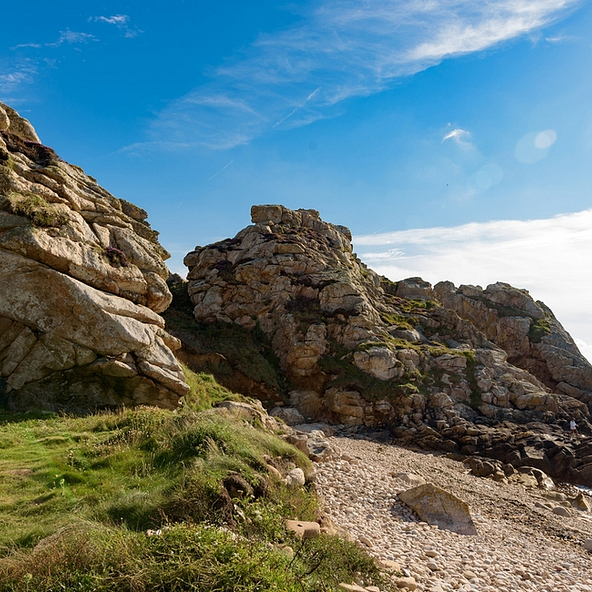 During your stay on our 3 star campsite in Brittany, take part in activities organized by our activity team during the high season (sports tournaments, pétanque competitions...). Take advantage of our indoor heated swimming pool whilst your children have fun at the mini club during July and August.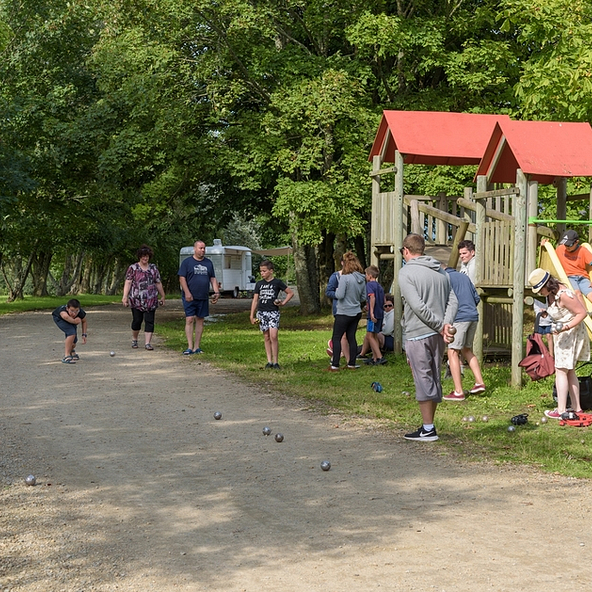 Our landscaped park has a playground, multi-sports ground, children's club and numerous other play and sports facilities. On this campsite, you will also find several services, which will embellish your stay and enable you to go everywhere on foot. These include a grocery, laundry, sanitary blocks with individual cubicles, Wi-Fi...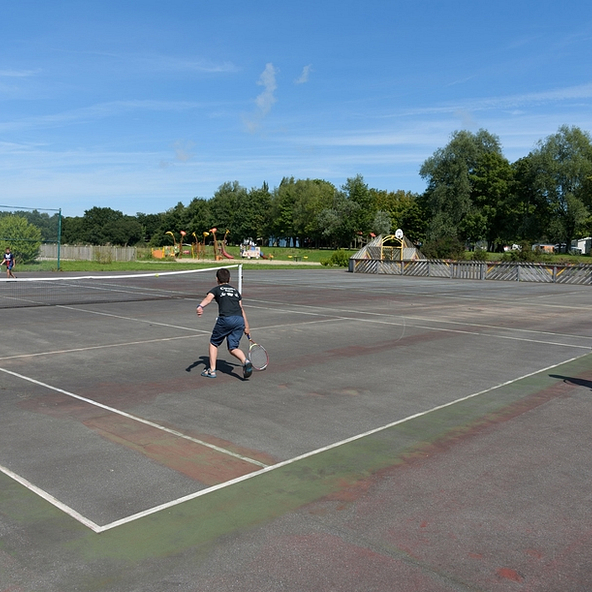 More than just a campsite… An eco-chic concept!
The Domaine de Mesqueau is a campsite like no other. In the north of Brittany, in the middle of nowhere, we offer you the chance to discover an eco-chic concept where the quality of the welcome, and the comfort of our accommodation go together perfectly with the notion of respect for the countryside and the environment.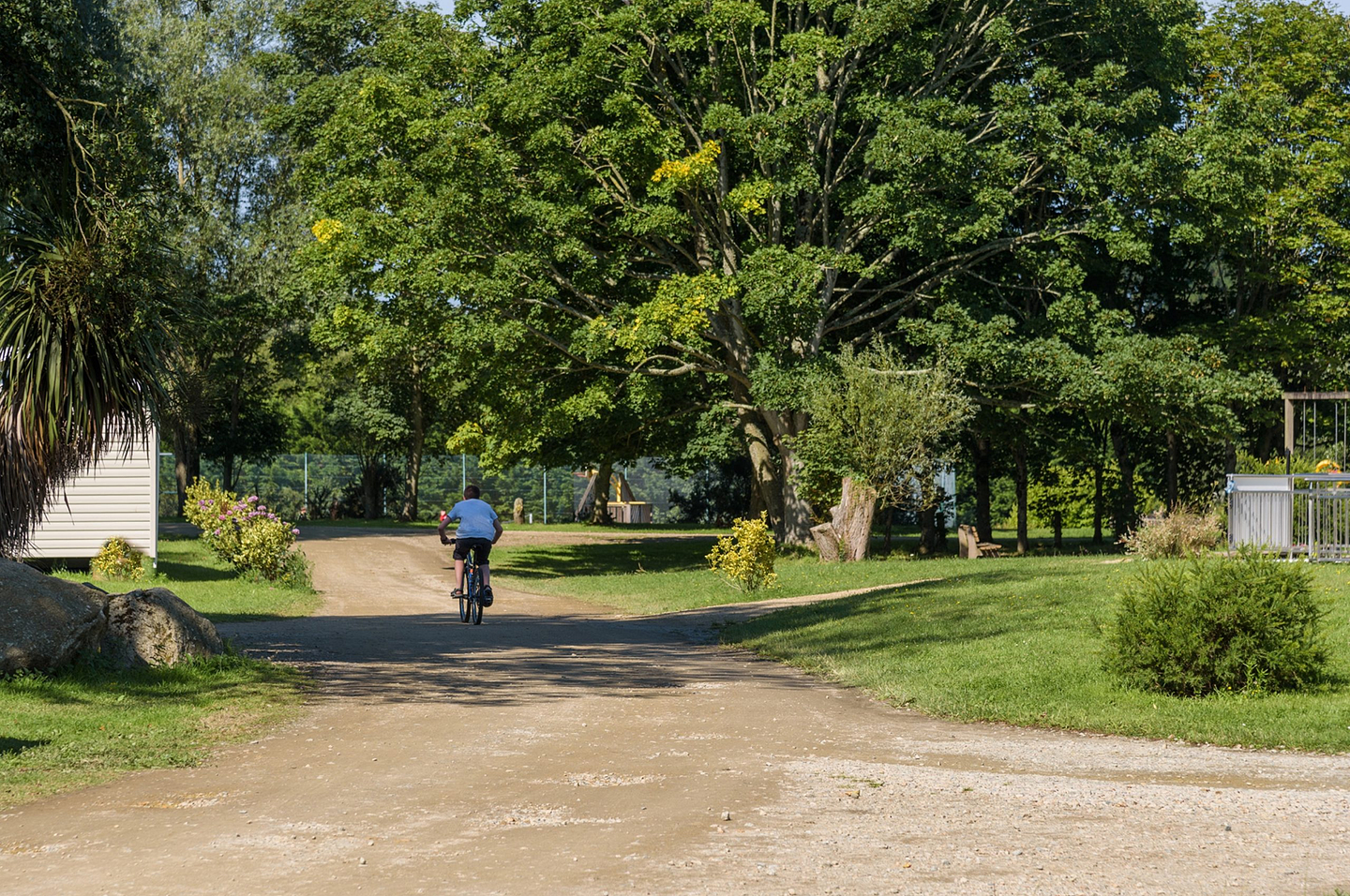 Within an entirely enclosed 7-hectare park, we offer you holiday rental accommodation laid out as small islands, and perfectly integrated into the wooded surroundings of the site. Our mobile homes, canvas bungalows and cottages are solely accessible on foot, for greater comfort, tranquillity and safety for young and old alike. Not far from there, secure car parks enable you to park your vehicle and unload your shopping and bags.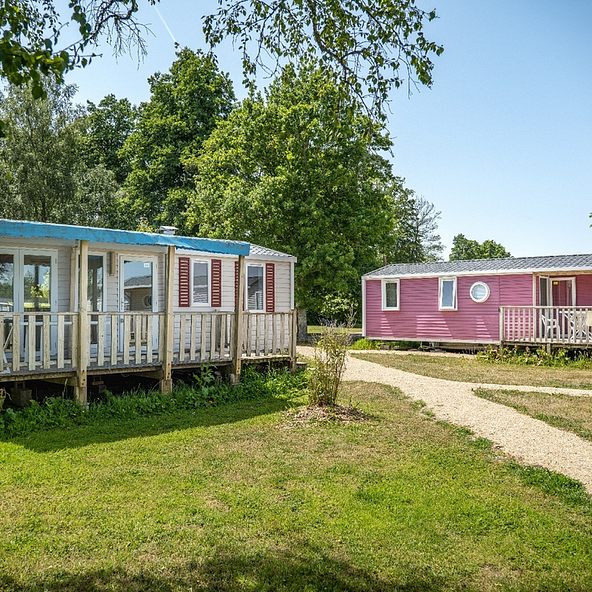 For a stay as a family or with friends on our Finistère campsite, we offer you Bungalows Toilés (canvas bungalows), mobile homes and Premium cottages (these having been built in 2022). All of our accommodation is made in France, and has a minimum of 2 bedrooms and a terrace. With a surface area ranging from 27 m² to 39 m², our 40 mobile home rentals can accommodate, dependant upon their layout, from 2 to 6 persons.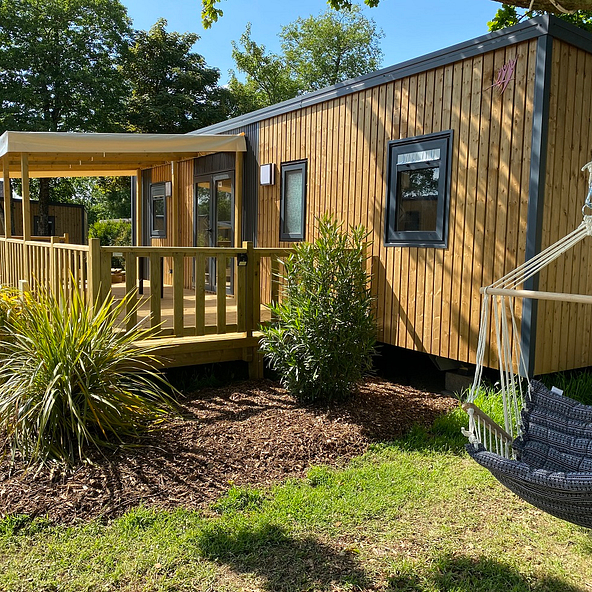 Lastly, pitches ranging from 150 m² to 400 m² are also offer to you. You will be able to set up your tent or caravan here with complete peace of mind. Attention, campers, converted vans and double-axle caravans are not permitted on the campsite. For lovers of traditional camping, we offer a comfort package with electricity.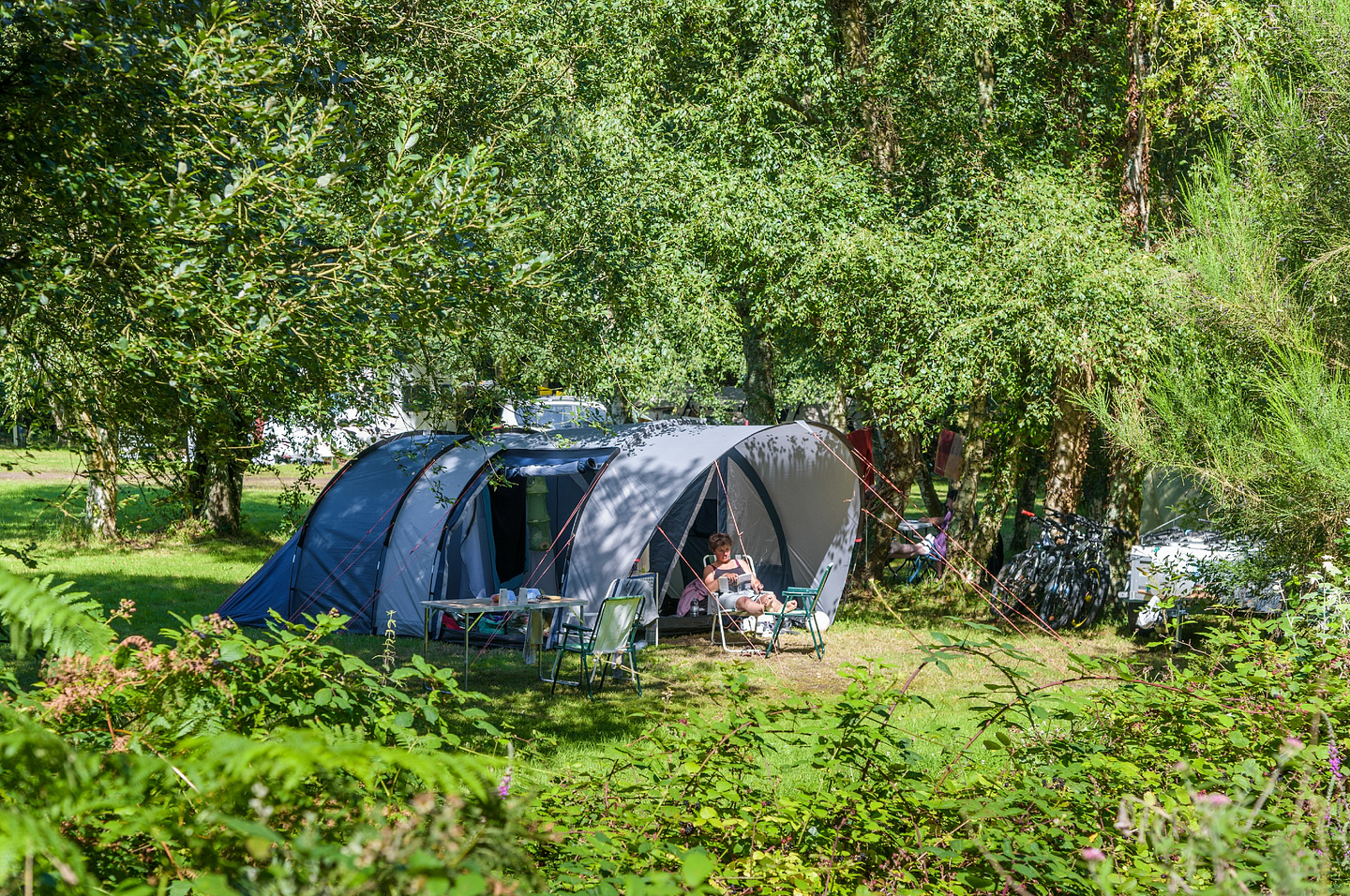 Photographe professionnel