Legal notices and confidentiality policy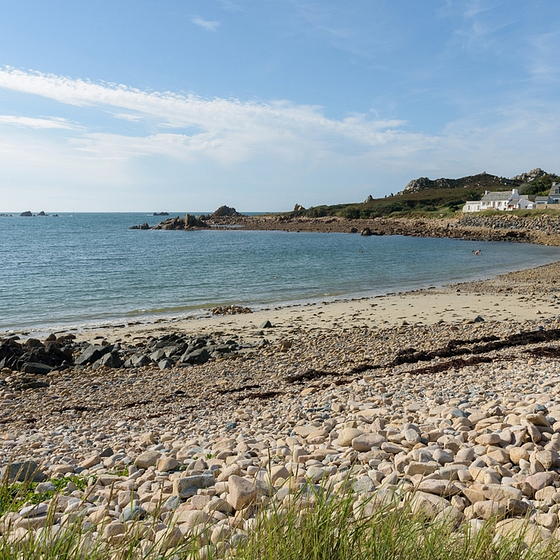 Site manager and publisher:
SARL Mesqueau with a capital of €50,000 whose head office is:
870 Route de Mesqueau
29630 Plougasnou
France
SIRET (business location) Number: 481 533 990 00018
APE (principal activity) Code: 5530 Z
VAT Number: 239 FR 91 48 15 33 990
Tel. : +33 (0)2 98 67 37 45
Website: https://www.camping-mesqueau.com/en
Publication Director: Mr Ludovic Jolly
Hosting
The company Gandi SAS, with a share capital of €800,000, registered in the Paris Companies and Trade Register, under number 423 093 456, whose head office is located at 63-65 Boulevard Masséna – 75013 Paris France, telephone +33 (0)1 70 37 76 61, provides the hosting service for the site: https://www.camping-mesqueau.com/en
Respect for privacy
Right of access to and alteration of your data
This is the respect for privacy policy adopted by the company CAMPING DOMAINE DE MESQUEAU. You have a right of access to, alteration, rectification and deletion of your data (article 34 of the "Informatique et Libertés" law number 78-17 of 16th January 1978 – French data protection laws). To exercise this, write by e-mail to: info@mesqueau.com. By "Personal Data", we mean all information enabling the identification of an individual. This is most often a surname, an address, a telephone number or an e-mail address.
Use of cookies
The company CAMPING DOMAINE DE MESQUEAU may need to use the system of "cookies". The cookie does not enable us to identify you, but in general to collect data, whilst you are using our site. This enables us to know which parts of our site are of interest to you. The company CAMPING DOMAINE DE MESQUEAU will then be able to better know your interests and send information to you adapted to your requirements. These "cookies" also avoid you having to provide information that you have already told us every time, to the extent that they recall that you have already sent us this information on a prior occasion. You can detect the existence of these "cookies" and, if necessary, delete them. You can refuse the registration of cookies, by deactivating this function of your navigator in its preferences.
Network security and confidentiality
The messages that you send us through the Internet can be intercepted on the network. Until they reach us, their confidentiality cannot be guaranteed. Ensure that you do not divulge unnecessary personal or confidential information, or information that is sensitive, or coming from a third party. In addition, the information as to the origin of the electronic messages we receive might be adulterated. Consequently, should you wish to send such information to us, it is imperative to use the post. Accordingly, any complaint, statement or request for advice sent to us in an Internet message will be ignored. Please make your requests exclusively by post. To obtain more information on the procedures to follow or matters being dealt with by us, please contact the company CAMPING DOMAINE DE MESQUEAU in writing.
Compliance with copyright
Use of website information and copyright
The use any document coming from the CAMPING DOMAINE DE MESQUEAU company website is permitted for information purposes only for private use. All use for all other purposes is expressly prohibited. The company CAMPING DOMAINE DE MESQUEAU strives to ensure to the best of its ability, the accuracy and up-to-date nature of information disseminated on this site. It reserves the right to correct the content of this at any time and without prior notice. In addition, it alerts the visitor of his, her or their right to check the information by other means, including by contacting the company directly. Consequently, the company CAMPING DOMAINE DE MESQUEAU hereby disclaims all responsibility: for any inaccuracy, misstatement or omission relating to information available on the site and for all damages, injury or loss resulting from fraudulent interference by a third party, which has led to the alteration of information available on this website. In addition more generally CAMPING DOMAINE DE MESQUEAU shall not be liable for all damages, injury or loss, whether direct or indirect, whatever the causes, origin, nature or consequences, caused by reason of anybody accessing the site or the impossibility of accessing it, as well as the use of the site and/or the credibility attributed to any information coming either directly or indirectly from it. Moreover, unless otherwise stated, the intellectual property rights in the documents contained on the website and all of the material created for this site are the exclusive property of the company CAMPING DOMAINE DE MESQUEAU or its suppliers. They do not grant any licence, or any right other than that of consulting the site. The reproduction of all documents published on this site is only permitted for the sole purpose of information for personal and private use. Any reproduction and use of copies produced for all other purposes is expressly prohibited. All brands referred to on this site are the property of their respective companies. All products, logos, and images displayed or referred to on the pages of this site are the property of their respective brands. The photographs reproducing the products do not create contractually binding obligations.
Technical information
This site is accessible 24/7, with the exception of instances of force majeure, I.T. problems, problems linked to the structure of communication networks or technical difficulties. We may interrupt the site for maintenance reasons at any time.
Application of French law
Non-compliance with these provisions exposes any offending party or parties to civil proceedings and criminal sanctions. This legal document is governed and interpreted according to French law and falls under the exclusive jurisdiction of the French Courts. If one of the provisions of this document proves to be null and void, invalid or of no legal effect, all of the other provisions shall remain in full force and effect.