An eco campsite in Brittany to reconnect with nature
Far more than a campsite, a holiday concept
A campsite committed to protecting its environment
Respect for the countryside at the heart of our concerns
On the Domaine de Mesqueau campsite, respect for the countryside is a value we are committed to. Moreover it is for this reason that we chose to join the Maeva Escapades group, a group bringing together around ten establishments similar to ours, and for whom protecting the environment is a priority.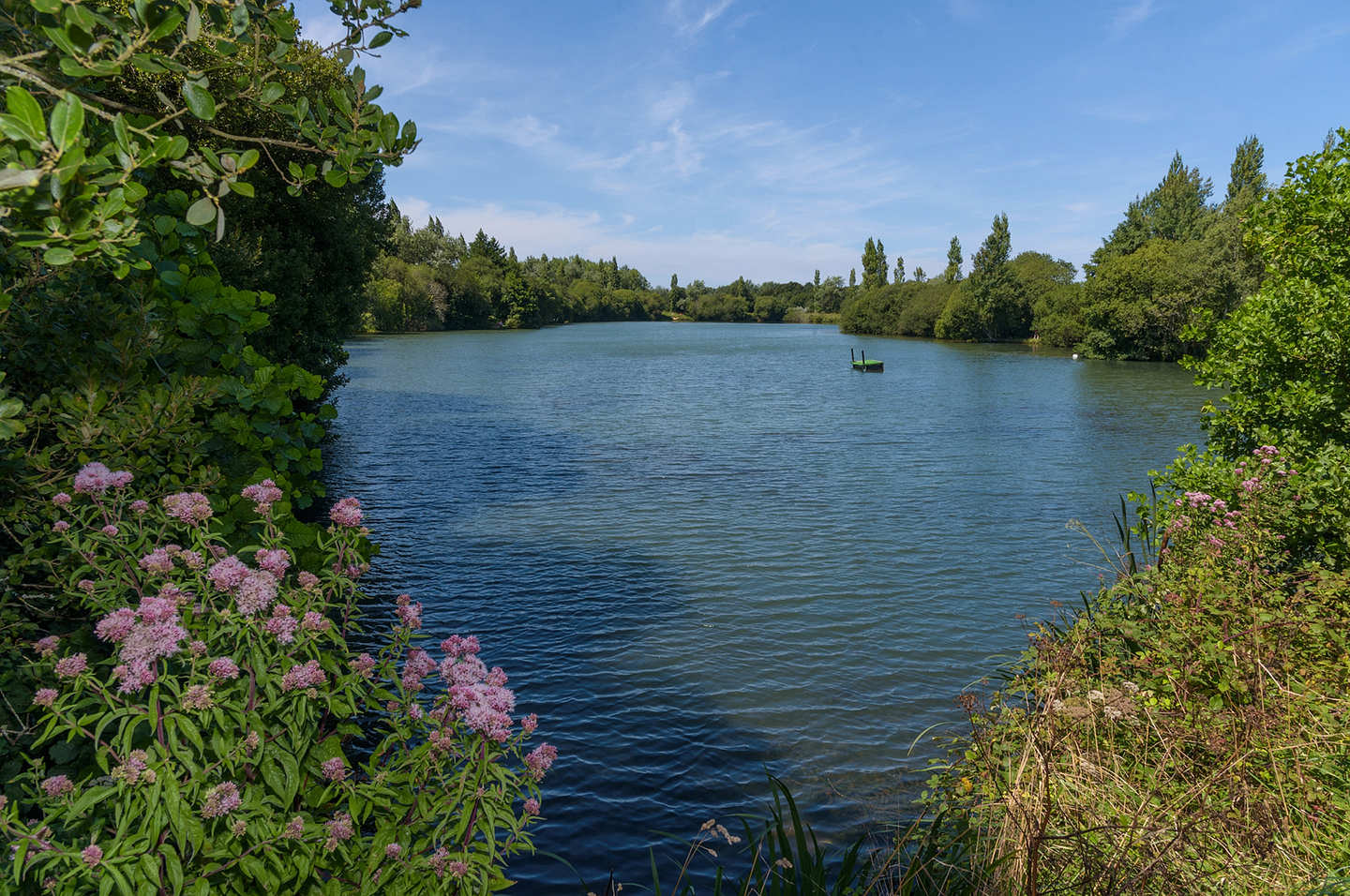 © Yann Richard
Moreover, this is one of our four commitments intended to guarantee you a quality stay on the Domaine de Mesqueau. In addition to respecting the environment, we are committed to always offering you spacious pitches and a 100% pedestrian campsite, quality services and facilities, as well a serene and convivial atmosphere, where sharing and joie de vivre are on hand!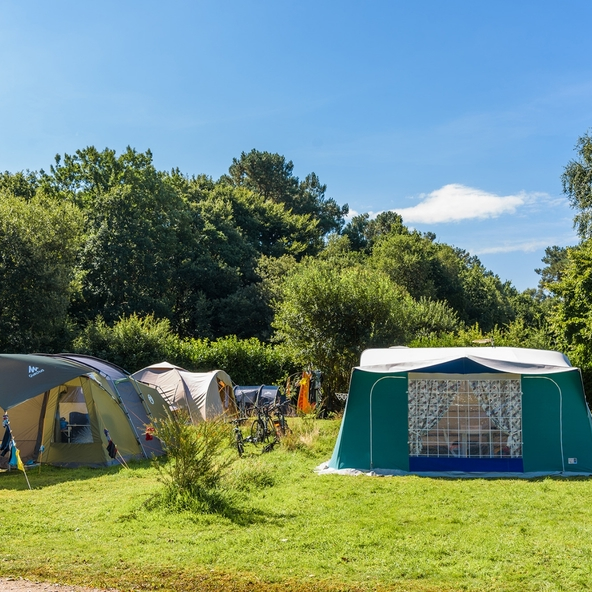 01
Respect for the environment
The Domaine de Mesqueau is at the heart of a remarkable site: a lake, forest and in bloom and wooded park… To protect it we are trying, together with you, to implement respectful and responsible management. We are putting in place various initiatives, such as selective sorting, and efficient water and electricity management… Since July 2021, we have also been an officially subsidized LPO Refuge (League for the Protection of Birds) turning our campsite into a bird sanctuary for them to nest, without being disturbed and make the most of a protected biodiversity.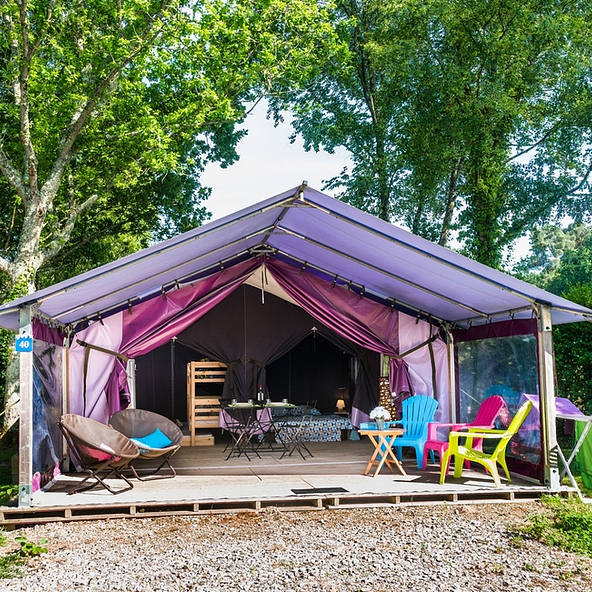 02
Spacious pitches and a car-free campsite
Uniquely pedestrian mobile home islands, for comfort, tranquillity and the safety of children and adults alike. Secure car parks are nearby, within our eco-friendly campsite. Pitches from 100 m² to 400 m² spread over an enclosed and secure 7 hectares.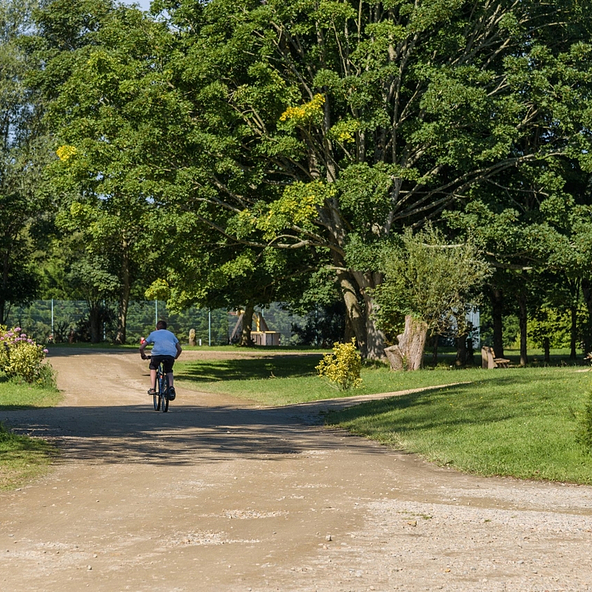 03
Quality services and facilities
Have complete freedom to make the most of our new or renovated facilities: an indoor and heated swimming pool, play areas, mini golf and multi-sports ground… To simplify your stay, find our service offerings: an ice block freezing service, grocery and ice creams. There is also an outlet selling bread and sweet breads and buns (brioches, croissants and pains au chocolat), free Wi-Fi areas, laundry, and hire of BBQs, bedding and towels…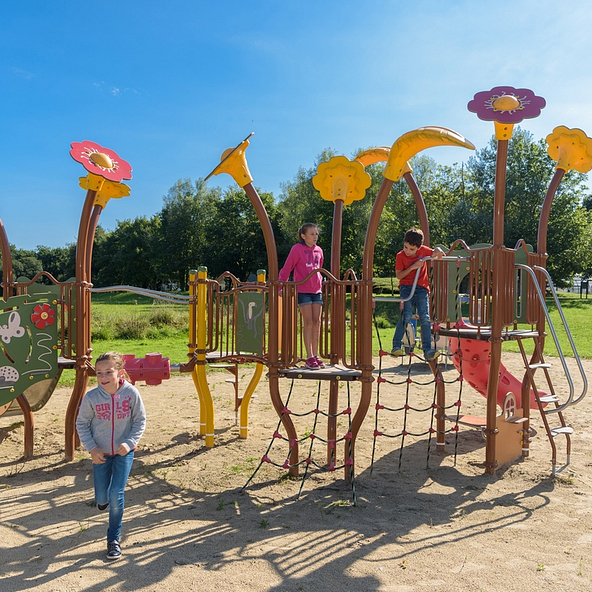 © Yann Richard
04
Conviviality
So that your holiday goes hand in hand with relaxation and conviviality, we welcome you in complete simplicity and good humour! Our activities will enable you to share great times as a family or with friends and to make lots of lovely memories. Your stay on the Mesqueau campsite is also the chance to discover Brittany. It will be our pleasure to make recommendations and advise you, so that you make the most of all the treasures in Finistère.