Refreshing breaks in Brittany with our environmentally friendly campsite
Eco friendly campsite Brittany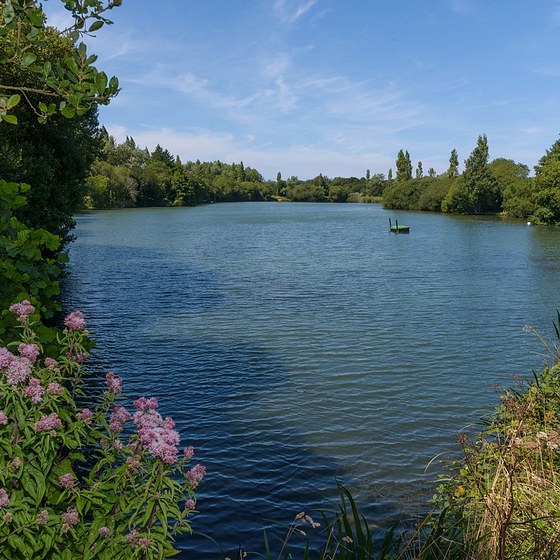 Our ambition on the Domaine de Mesqueau campsite, is to enable you to make the most of dream holidays whilst protecting the countryside! Here we are highly sensitive to the various environmental issues of our time. Wanting to put nature at the heart of the stay experience we offer our holidaymakers, we have chosen to leave large lush spaces between our various holiday rentals. In our eco-campsite in northern Finistère, in Brittany, we adapt to nature, not the other way around! Located in Plougasnou, our campsite runs along a superb fishing lake. The park is also highly popular due to its wooded and verdant surroundings, highly favourable to open-air walks.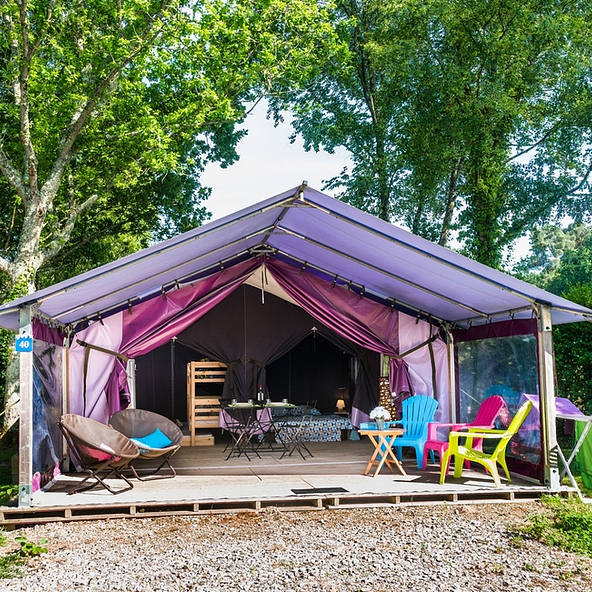 A member of the Maeva Escapades group, we have chosen to commit our establishment to a genuine ecological transition. With our deep desire to select nationally manufactured facilities, and to favour short supply chains, we have opted for the "Made in France" route, for our holiday rentals. These have been designed to adapt perfectly to our magnificent natural setting. Our eco-campsite in Brittany can be found in a wooded 7 hectare park, and our accommodation has been established over a surface area going up to 800 m².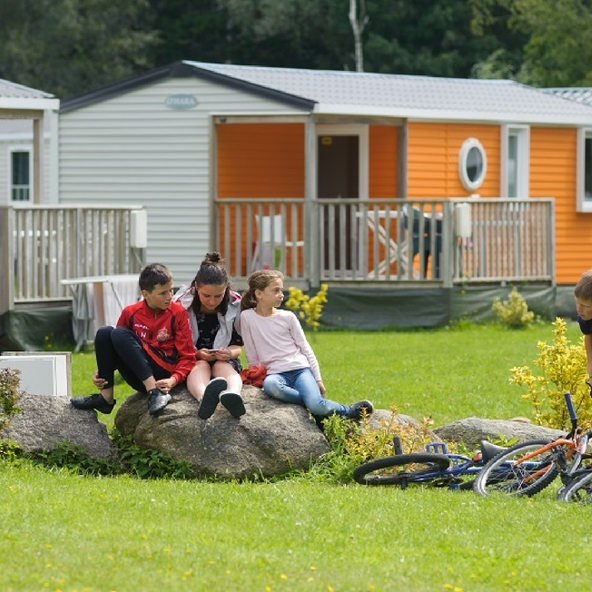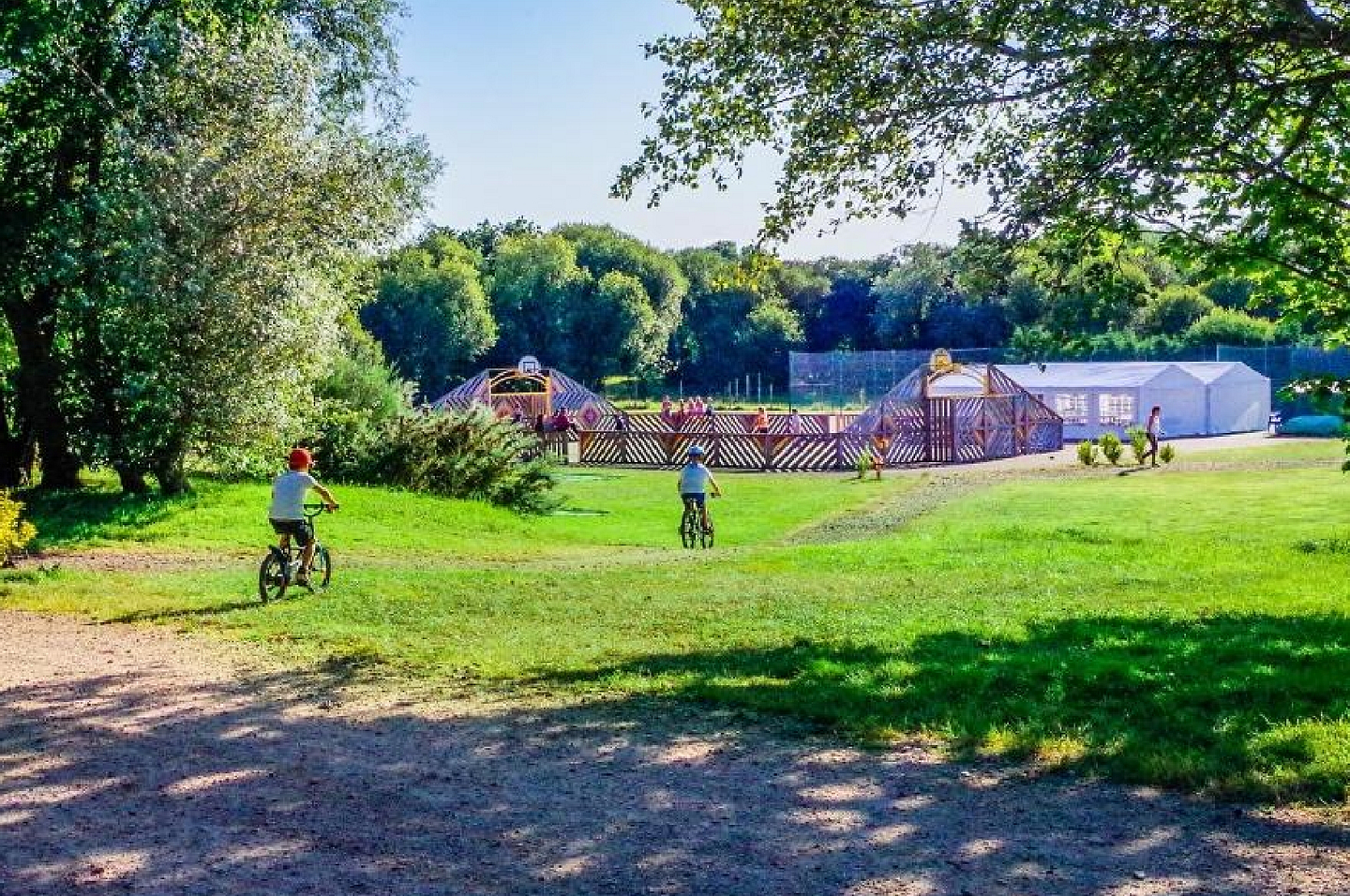 Within our 3 star Brittany campsite,, we favour outdoor activities with a low or indeed no environmental impact. Our large green spaces, of which we're so proud are immaculately maintained by a team of professionals, all motivated by the need to protect and respect this superb car-free natural site! To preserve the peace and tranquillity of the location, we have chosen to make the campsite 100% pedestrian. You can have a lie in, breakfasts accompanied by the birdsong and outdoor siestas! In harmony with our values, cars remain at the site entrance in a secure car park.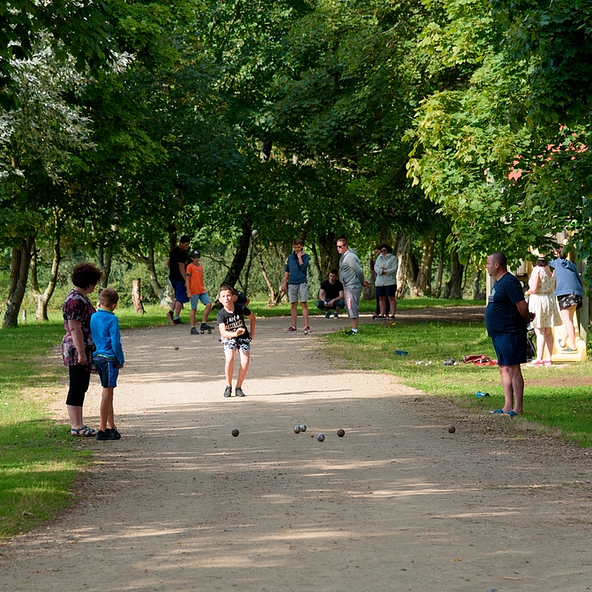 On our eco-campsite
in Brittany, you breathe!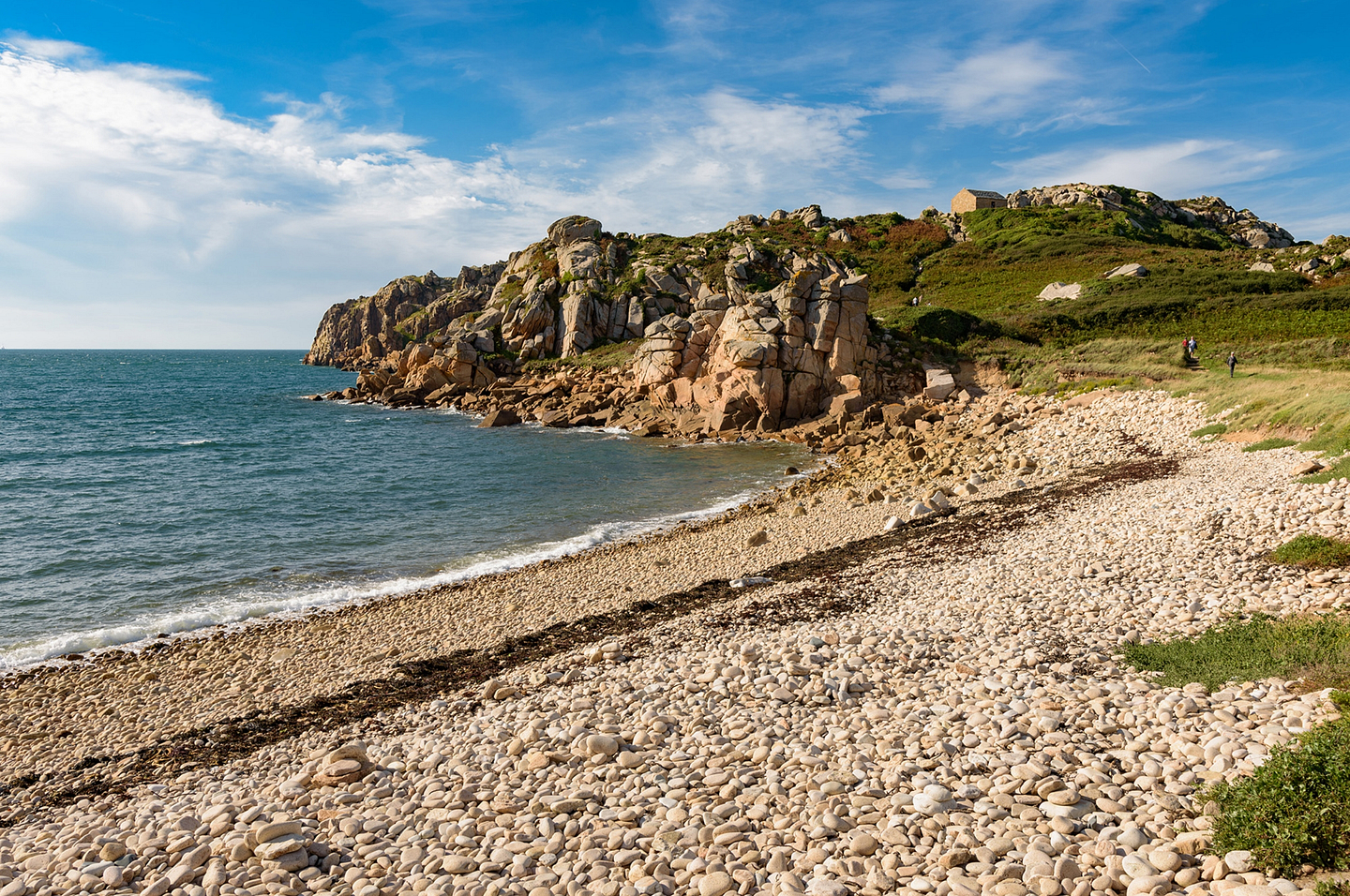 © Yann Richard
Protecting our ecosystem is, without doubt, one of the values that we care most about. During your holiday in our environmentally friendly campsite in Brittany, we offer your children the chance to come and have fun at the Mizzy Club children's club. With the firm belief that learning to respect the environment can happen whilst having fun, we offer them a large range of activities, designed with an eco-responsible approach.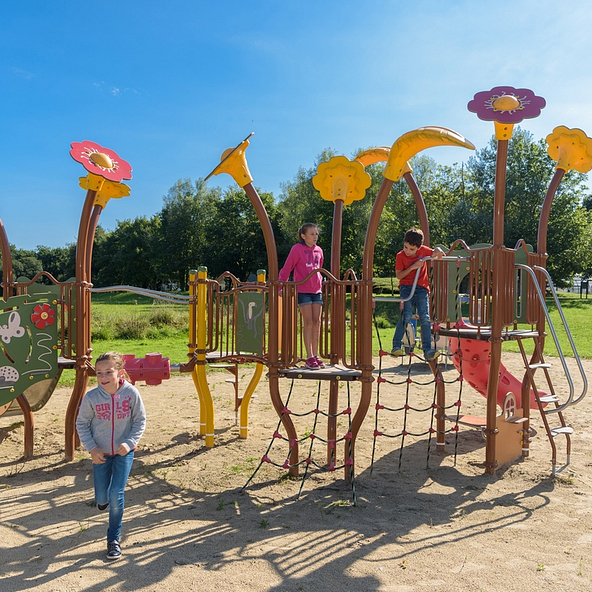 © Yann Richard
Controlling our consumption, a real issue in the future! On our environmentally friendly campsite in Brittany, you should know that we do our level best to limit our energy consumption and carbon impact, but also our water consumption. Our outdoor swimming pool is heated by the sun, whilst our indoor pool, located under a dome enabling heat retention, is heated to 28°C.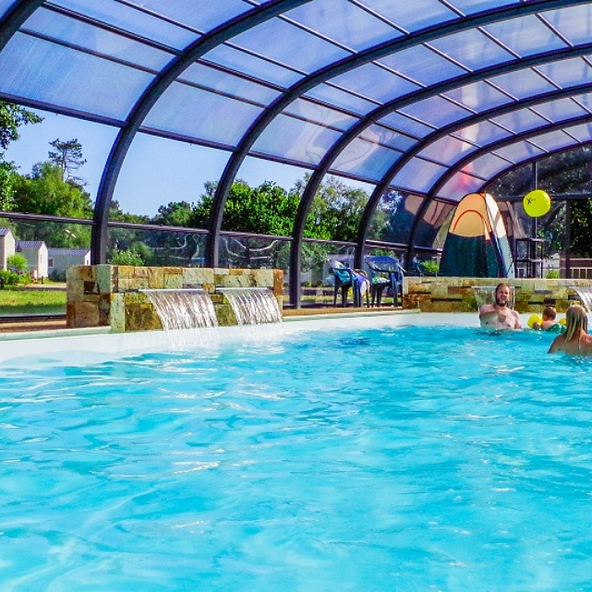 At reception on our Baie de Morlaix campsite, our receptionists delight in advising you as to trips out in the surrounding area. Moreover, the Finistère department is a region with numerous natural areas to discover. The Primel headland and Le Diben village, the Ile Stérec island, the Primel Trégastel beach...Eco-friendly hikes and trips out are yours for the taking!
GR 34 Sentier des douaniers (Customs Officers' Path) © PORIEL Thibault / SB