A magnificent 3 star campsite in Brittany
3 star campsite Brittany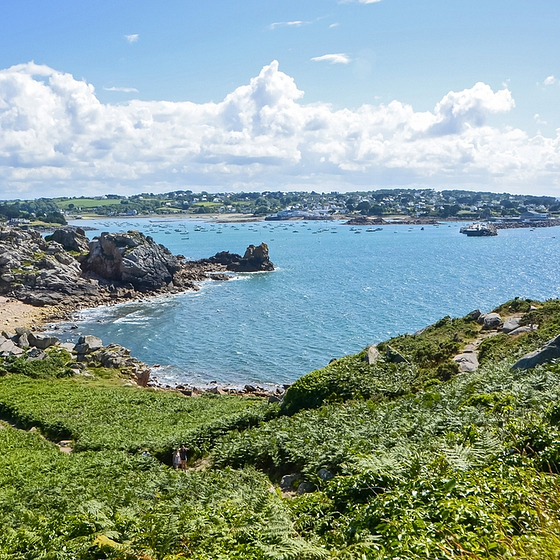 In Plougasnou, a delightful little Breton town located in Finistère, the Domaine de Mesqueau campsite is located. Not far from the beaches, our 3-star Brittany campsite has numerous attractions. The indoor heated swimming pool, grocery and children's club are notably some examples of these. Nestling in the heart of a lush 7 hectare campsite, our establishment proves peaceful, family-orientated and convivial. A feature particularly popular with our holidaymakers who, as soon as they arrive, feel immediately at home...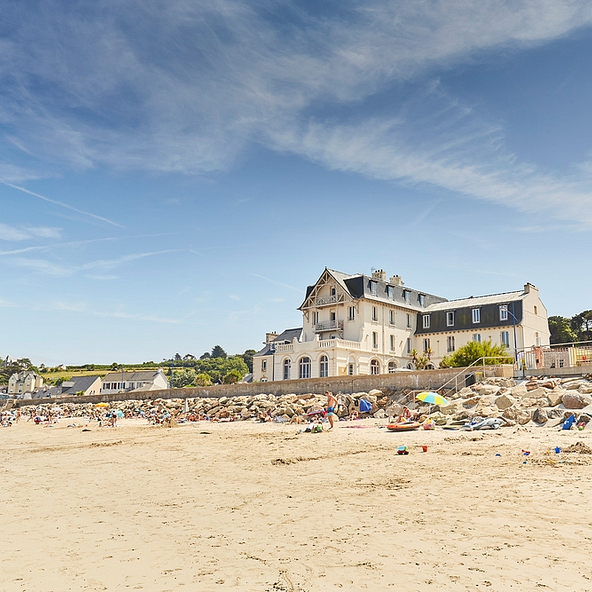 Primel Trégastel beach © LAMOUREUX Alexandre
A facility always as popular with children as their parents, our swimming pool has everything to please you! Heated to 28°C and indoor, it is perfect for having fun and relaxing, whatever the weather. Inside, the pool and its waterfalls offer a genuine moment of delight, and in particular allow you to relax your muscles. Right nearby, a paddling pool is available, to enable the very young to make the most of the delights of water, in a pool adapted to their size. To complete this space, our 3-star campsite in Brittany has a lovely outdoor pool, that is heated by the sun's rays on the famous and superb Côte de Granit Rose coast (Pink Granite coast)!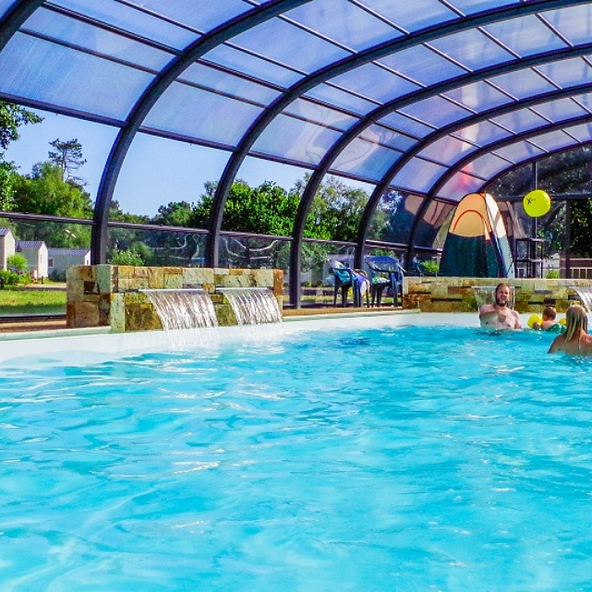 Ploumanac'h – Perros-Guirec – Côte de Granit Rose (Pink Granite coast) © PORIEL Thibault / SB
On the Domaine de Mesqueau campsite, children are at their happiest! They can make the most of a multitude of facilities, such as a play area, a multi-sports ground, or ping-pong tables to meet and have fun. During the summer season, young children aged 5 to 12 can also have fun doing multiple activities in the "Mizzy Club" children's club! Our campsite, running alongside the Mesqueau lake, enjoys particularly relaxing lush and wooded surroundings. A peaceful and serene atmosphere that can be found even on the paths of our Eco-friendly campsite in Brittany, as we are an entirely pedestrian establishment! Engine noises over, you simply make the most of the sweet birdsong…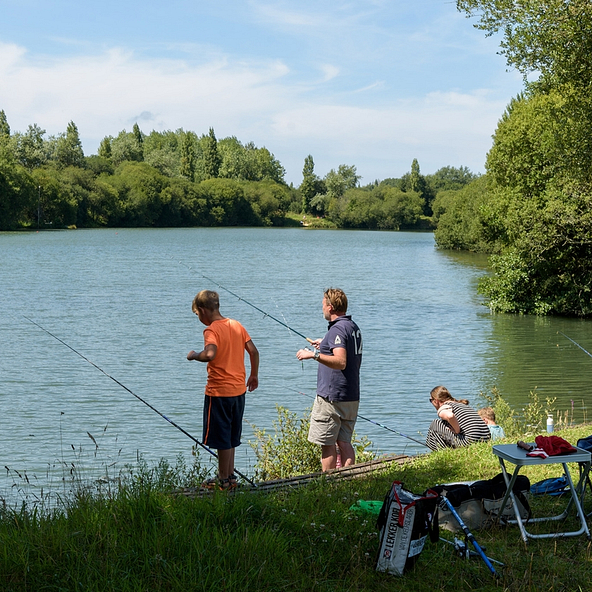 © Yann Richard
A 3-star campsite in
Brittany by the sea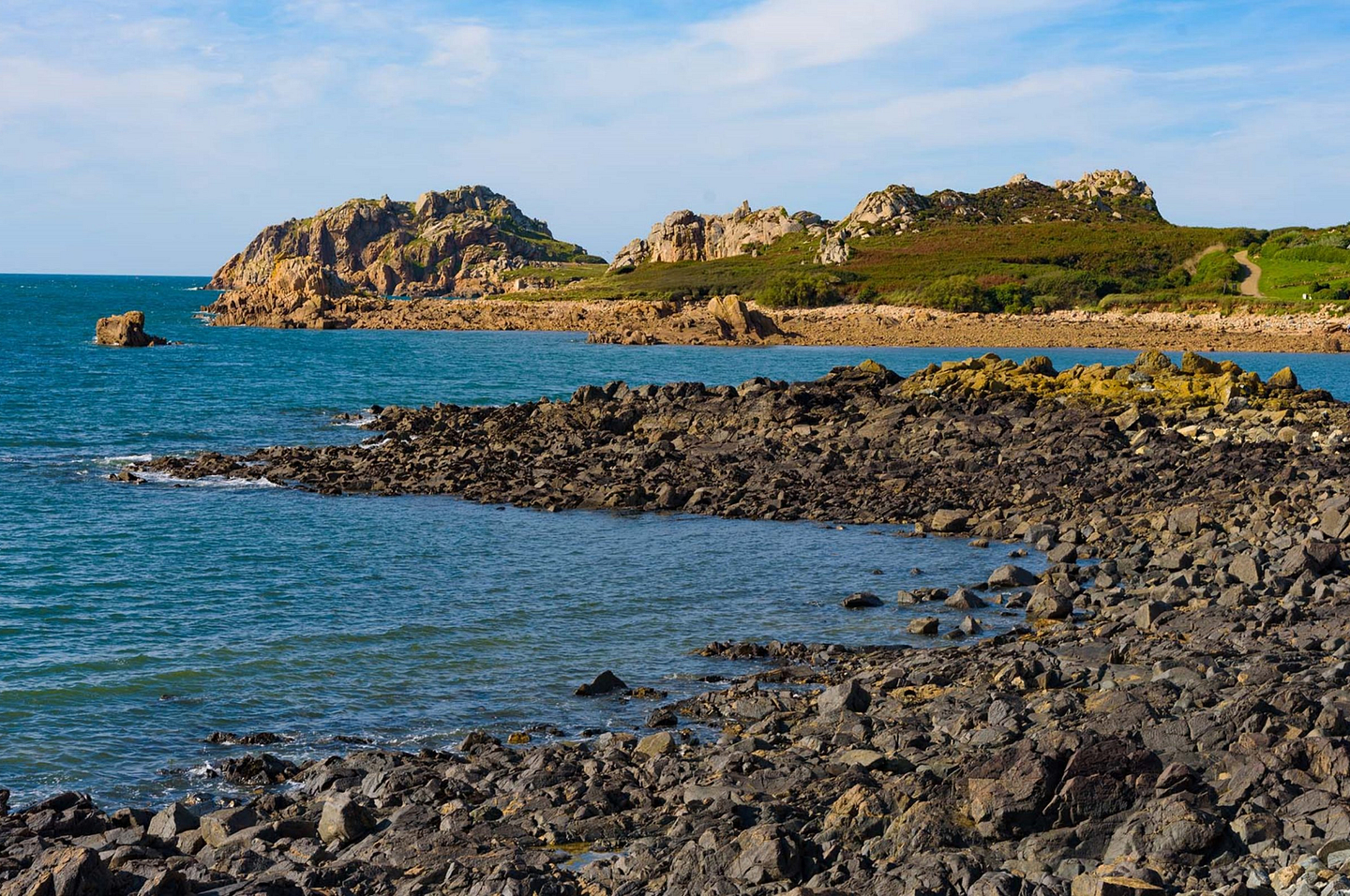 Plougasnou coast © Yann Richard
Our 3-star Brittany campsite offers you multiple services to make your life easier! For your everyday shopping, there is in particular a grocery available to you. This offers you numerous regional products and has also put in a bread outlet. What a delight to have fresh and crusty baguettes for breakfast…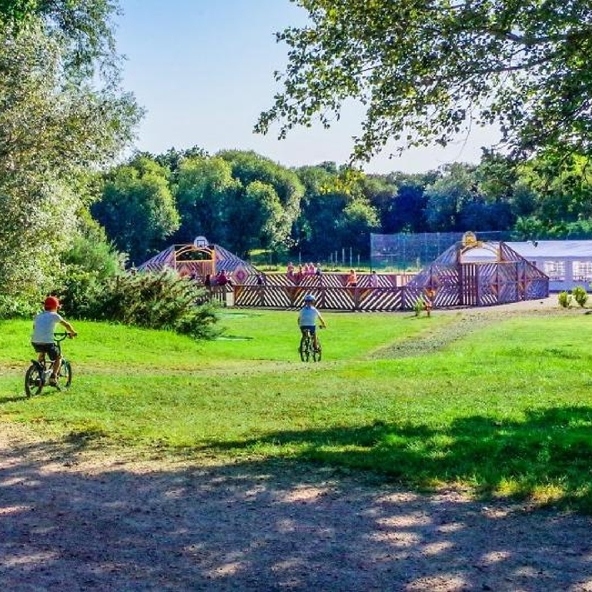 Do you wish to have an atypical experience, as close as possible to nature? Make the most of a stay in comfortable canvas bungalows! This rental accommodation is equipped with a delightful covered terrace, two lovely bedrooms, and a fully equipped kitchen. Concerning a shower or the washing up, you stay in the camping spirit, as you have to go the campsite sanitary block!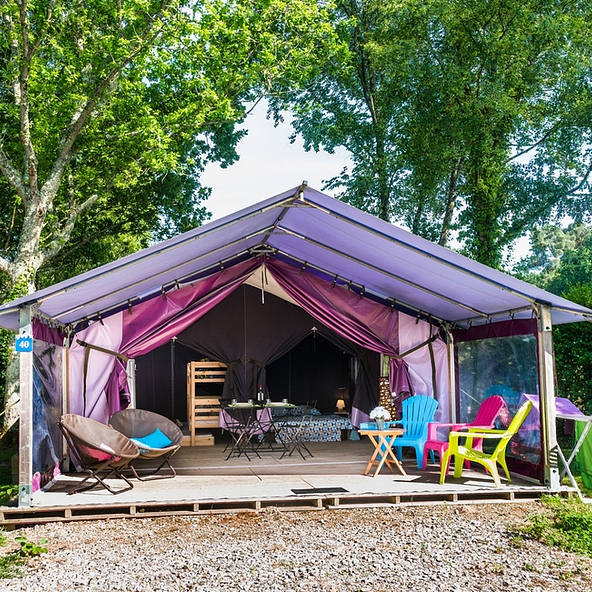 Yours for the taking, swimming, sunbathing and sandcastles! The Domaine de Mesqueau is only located a few minutes from the beaches of Plougasnou, Primel and Vilin Izella. These have very different features, enabling you to do a variety of activities. The Plougasnou beach is a sand and pebble beach. It is particularly renowned for shore fishing. The Primel beach is a very large fine, sandy beach, ideal for swimming and idleness. Lastly, Vilin Izella is a small creek with clear, crystal waters. Your choice!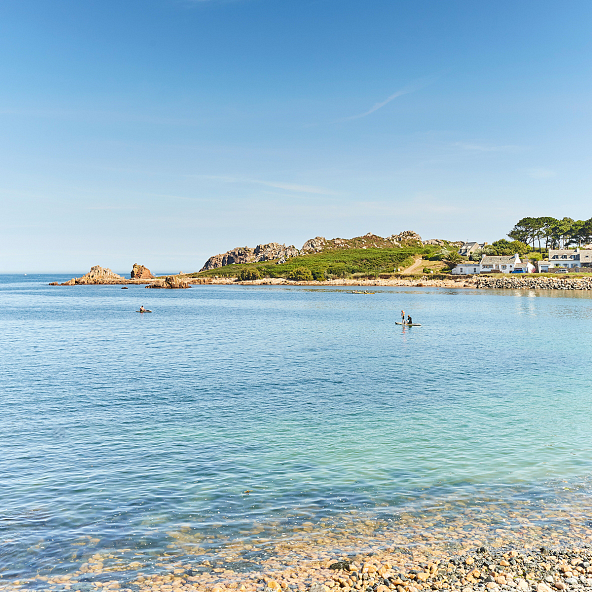 © Alexandre Lamoureux