An unforgettable holiday on our Côte de Granit Rose (Pink Granite coast) campsite!
Côte de Granit Rose (Pink Granite coast) campsite
You will be able to stay in the vicinity of the famous and magnificent Côte de Granit Rose (Pink Granite coast), thanks to our Plougasnou campsite, the Domaine de Mesqueau. In a lush campsite of 7 hectares, our holidaymakers particularly enjoy delightful surroundings, by a lovely small fishing lake and an exceptional location just a stone's throw from the sea. It is a genuine small piece of heaven for a holiday as a family or with friends!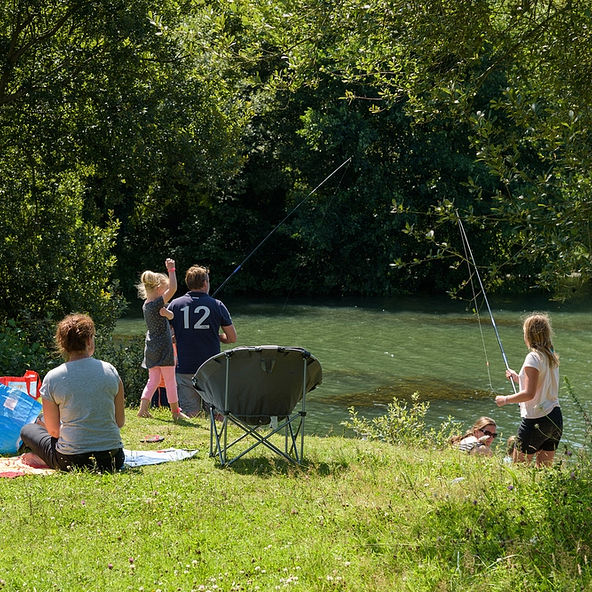 Having space and privacy, within a Côte de Granit Rose campsite, is possible here, as we offer pitches with an average size of 150 m². Perfect to set up a canvas tent or caravan, these are all equipped with an electrical connection.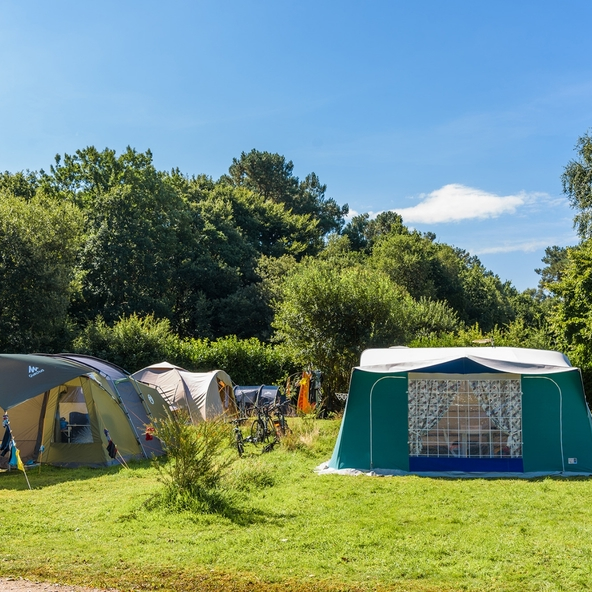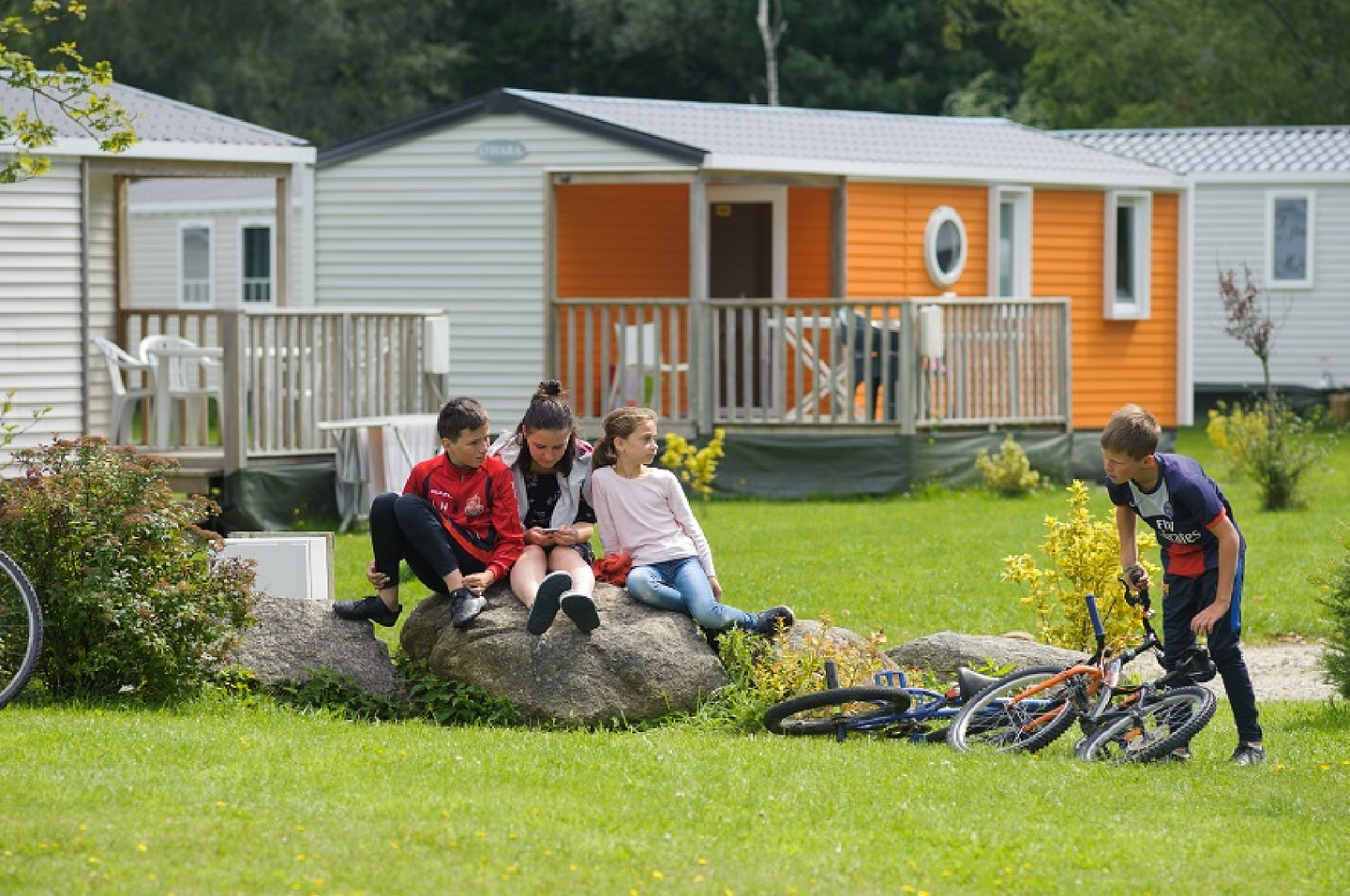 The plots for our mobile homes are also particularly spacious (some can go up to 800 m²!). Comfortable and well-equipped, the holiday rentals which we offer on our establishment have been chosen to meet all needs! For sure, you will enjoy the considerable modernity of the Premium cottages, with their fully equipped living area/kitchen, and their lovely master suite...
On our Côte de Granit Rose campsite, children can leap about fearlessly on the paths of the campsite! We have chosen to be a 100% pedestrian campsite, to guarantee you peace and serenity during your stay.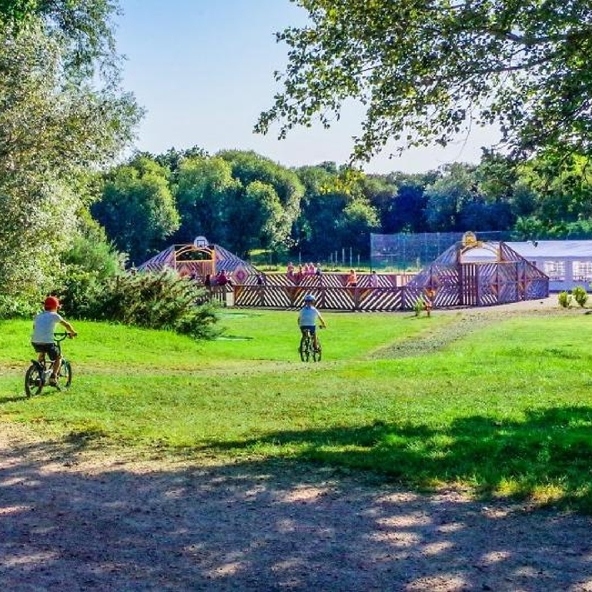 Exploring the
Côte de Granit Rose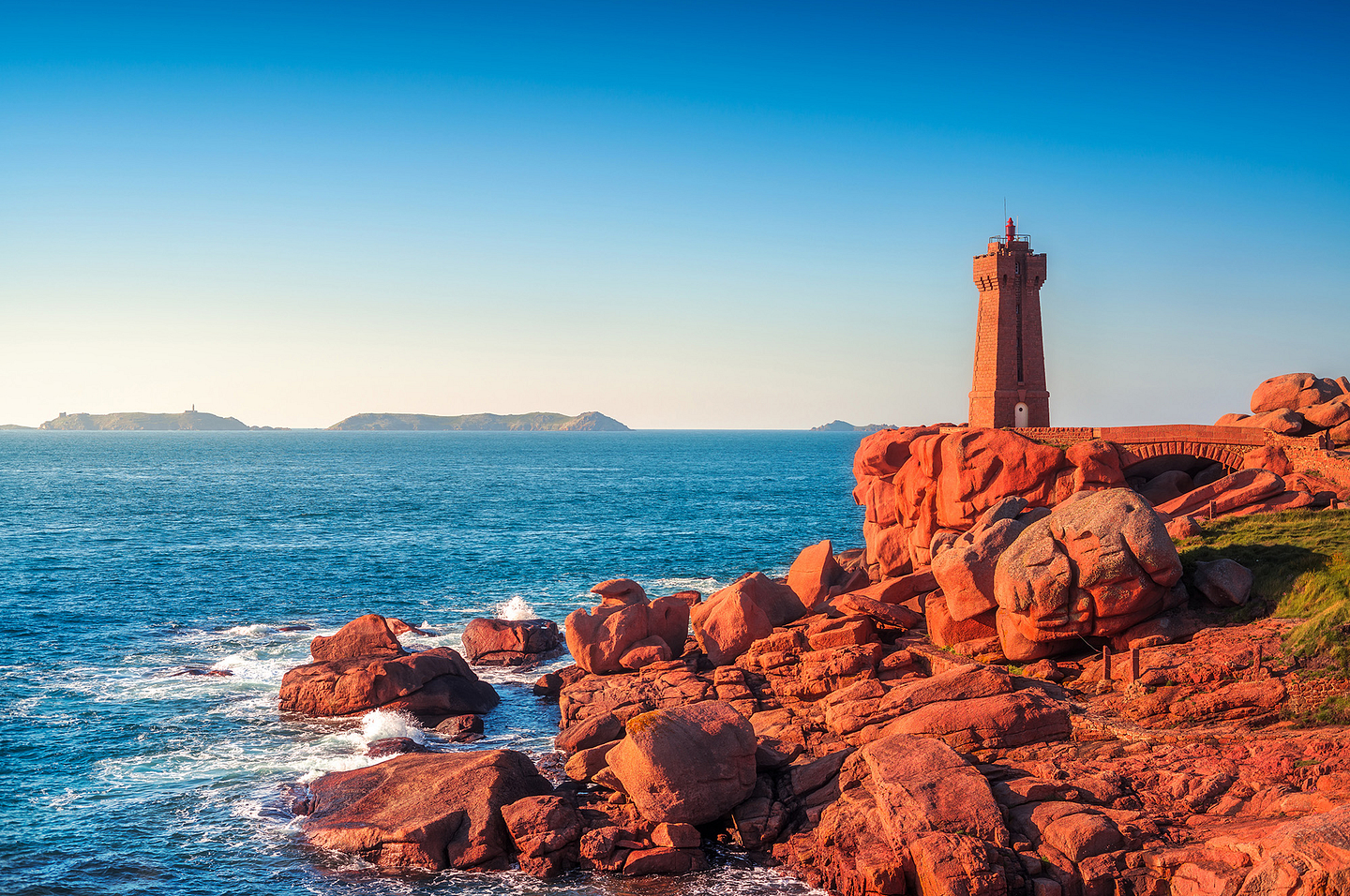 Phare de Ploumanac'h lighthouse
On the Le Domaine de Mesqueau campsite, you are never far from the loveliest beaches in the region! As in Brittany the beaches are numerous but are not alike, you can have a variety of delights choosing between idleness, swimming, walking and fishing!
To be able to take time to do nothing and relax, is also a holiday! The indoor heated swimming pool on our Côte de Granit Rose campsite is the ideal place to relax and have a great time as a family. Open from April to September, this includes, in addition to its large leisure pool, a paddling pool area and numerous waterfalls.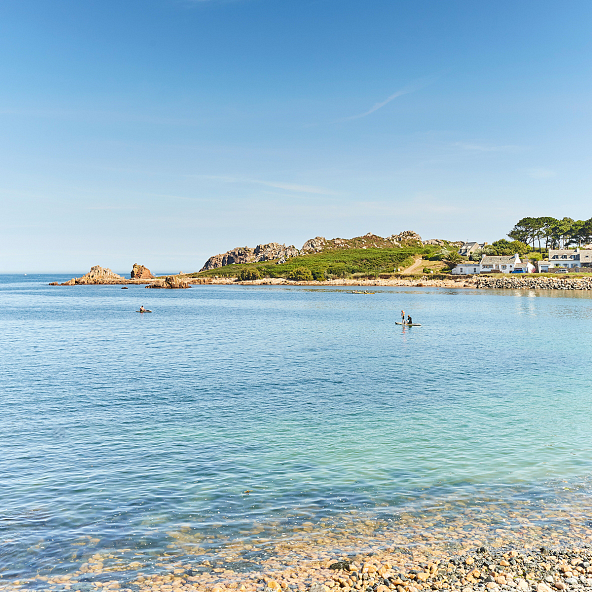 © Alexandre Lamoureux
Relaxing is good but being able to have fun is even better! On the Le Domaine de Mesqueau, we arrange convivial activities and entertainment, but also themed evenings to liven up your stay. We also have sports and leisure facilities, such as a multi sports ground, ping pong tables, a mini golf and even an area for playing boules. At reception, you should know that we make available a multitude of equipment, necessary for your activities.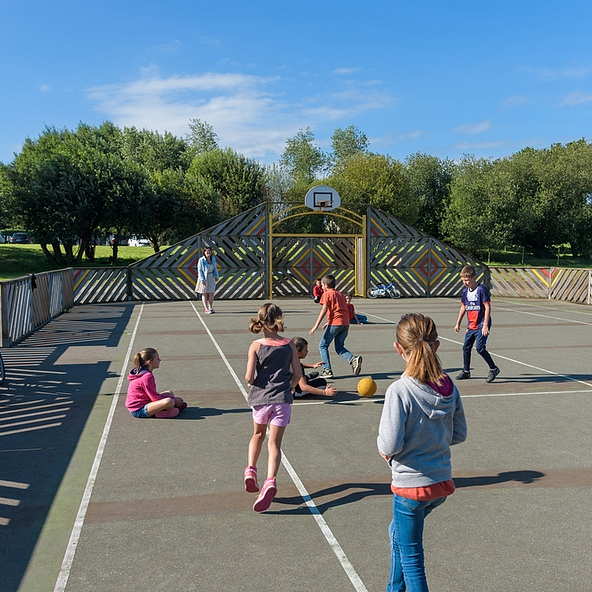 Here we also pamper children! They can take part in numerous activities in the kids club. Open in the morning from Monday to Friday, this children's club offers all sorts of creative workshops, cooperative games and also organizes treasure hunts! On the Domaine de Mesqueau campsite, we also offer children the chance to let off steam, within a superb outdoor play area, specially laid out for them...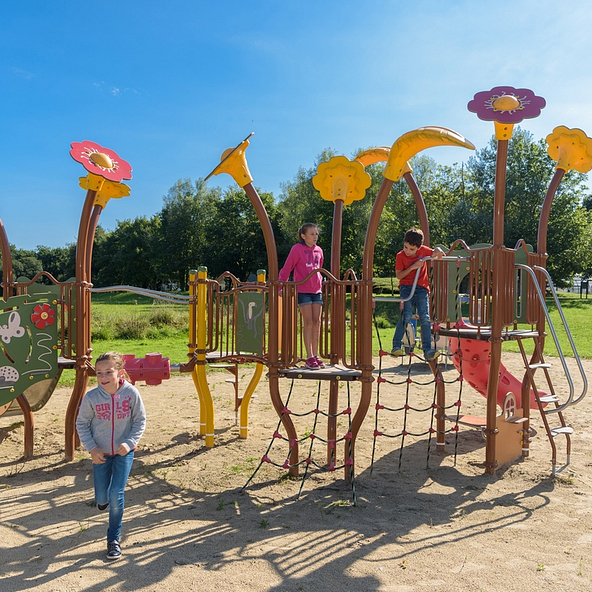 © Yann Richard