Camping holiday around Carantec!
Carantec campsite
Carantec is a seaside resort located on the coast of northern Brittany, in Finistère, in the Baie de Morlaix bay. Established on the headland of a wild peninsula, it faces the towns of Roscoff and Saint Pol de Léon. This town with slightly more than 3,000 inhabitants is popular for its lovely beaches, well preserved buildings and geographical location. It enjoys an exceptional microclimate, which gives it a delightful warmth on sunny days. Le Kélenn, Le Clouet and the Grève Blanche beaches are very popular with lovers of sailing, canoeing and diving. On the Domaine de Mesqueau, every year we welcome our holidaymakers in a green park favouring relaxation for a camping holiday close to Carantec. Equipped with numerous attractions, our establishment is particularly appreciated for its family atmosphere, lush grounds and the quality of its accommodation and leisure facilities.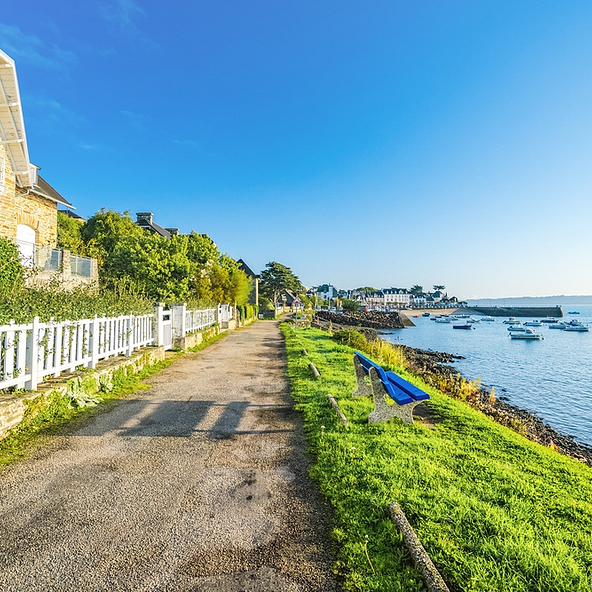 Venelle de la Douane alley Carantec © PORIEL Thibault / SB
When staying on the Domaine de Mesqueau, you will be able to discover all the wonders of Carantec. Visiting this seaside resort in northern Finistère, is to fill your lungs with sea air, whilst walking on the sandy beaches watching the waves and cooling down in the waters of the English Channel. You could have your first sailing trip, and take the submersible causeway leading to the Ile Callot island. After this breath of fresh sea air, enter the town's alleyways and be filled with wonder at the view of the Saint Carantec church in a neo-Gothic style, the Château du Taureau castle, built to protect the inhabitants from English invasions and the magnificent Rohou country house. The maritime museum is an excellent visit idea, to better understand the maritime history of the region and the world of oyster farming.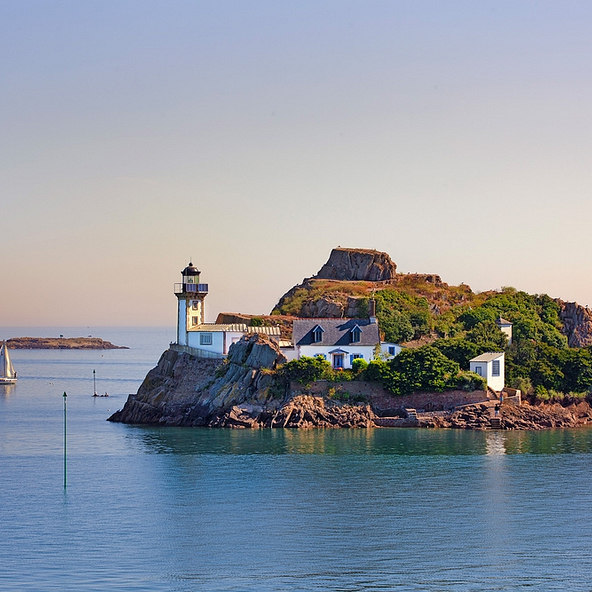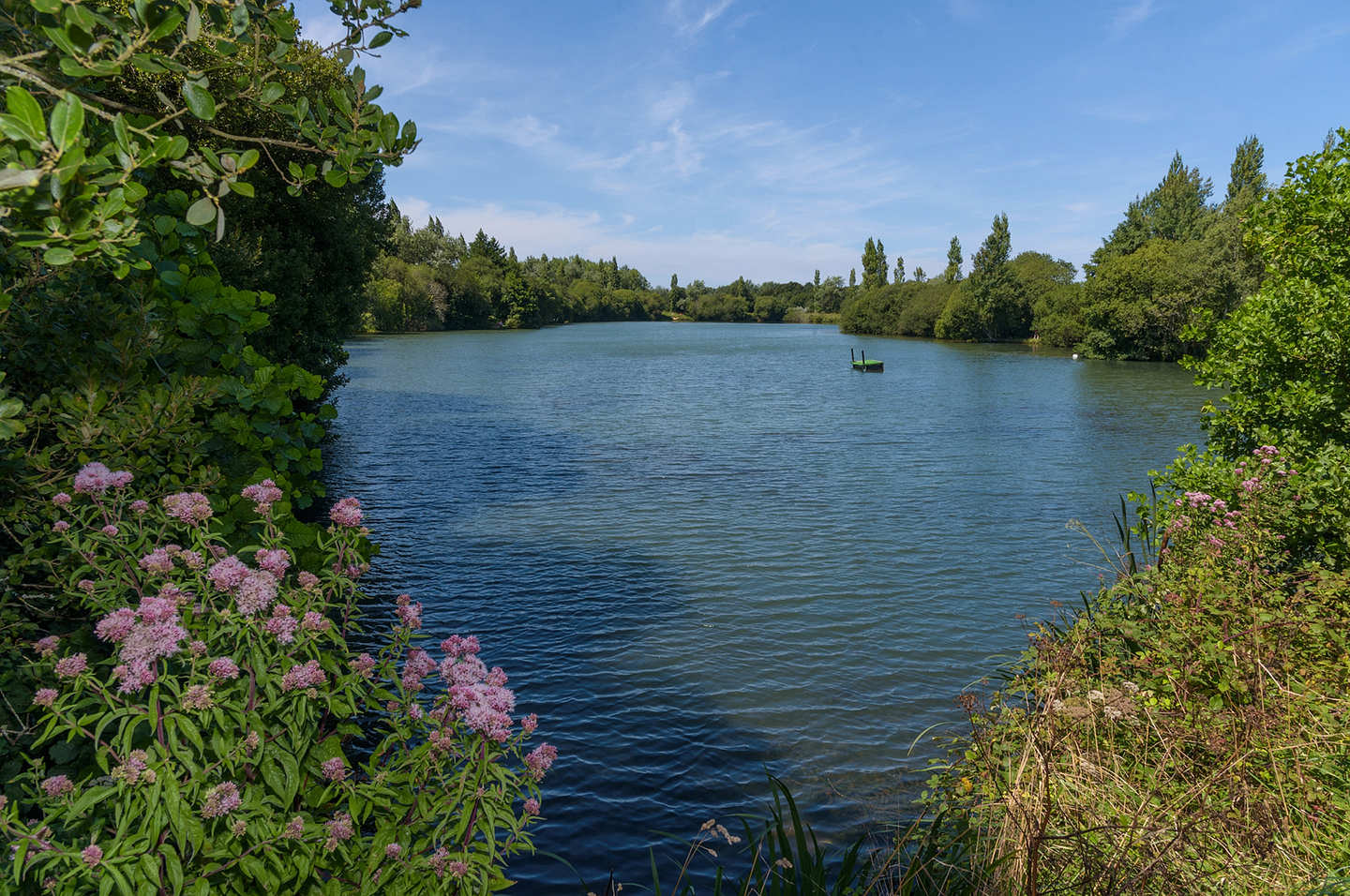 © Yann Richard
Beach or swimming pool? Why choose when you can have both! Located a few minutes by car from the campsite, and just a stone's throw from Carantec, the Grande Plage beach in Primel Trégastel is perfect for family days out! A magnificent fine sandy beach, this has received the prestigious "Pavillon Bleu" label. A perfect starting point for a walk to the coastal paths, it is equally greatly enjoyed for swimming and idleness, but also for the little shops around it…Some beaches near our Carantec campsite are also highly popular for bass fishing, such as the Saint Jean du Doigt beach or the Barnenez headland. Besides the beaches, lovers of fishing will also enjoy the fishing lake on our campsite. On-site, you can with a fishing licence catch superb carp, perch or pikeperch!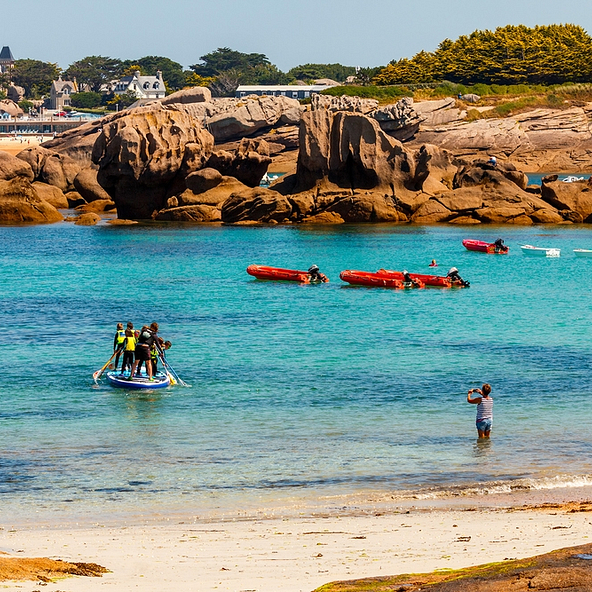 Trégastel
The Domaine de Mesqueau, a
superb campsite in Carantec!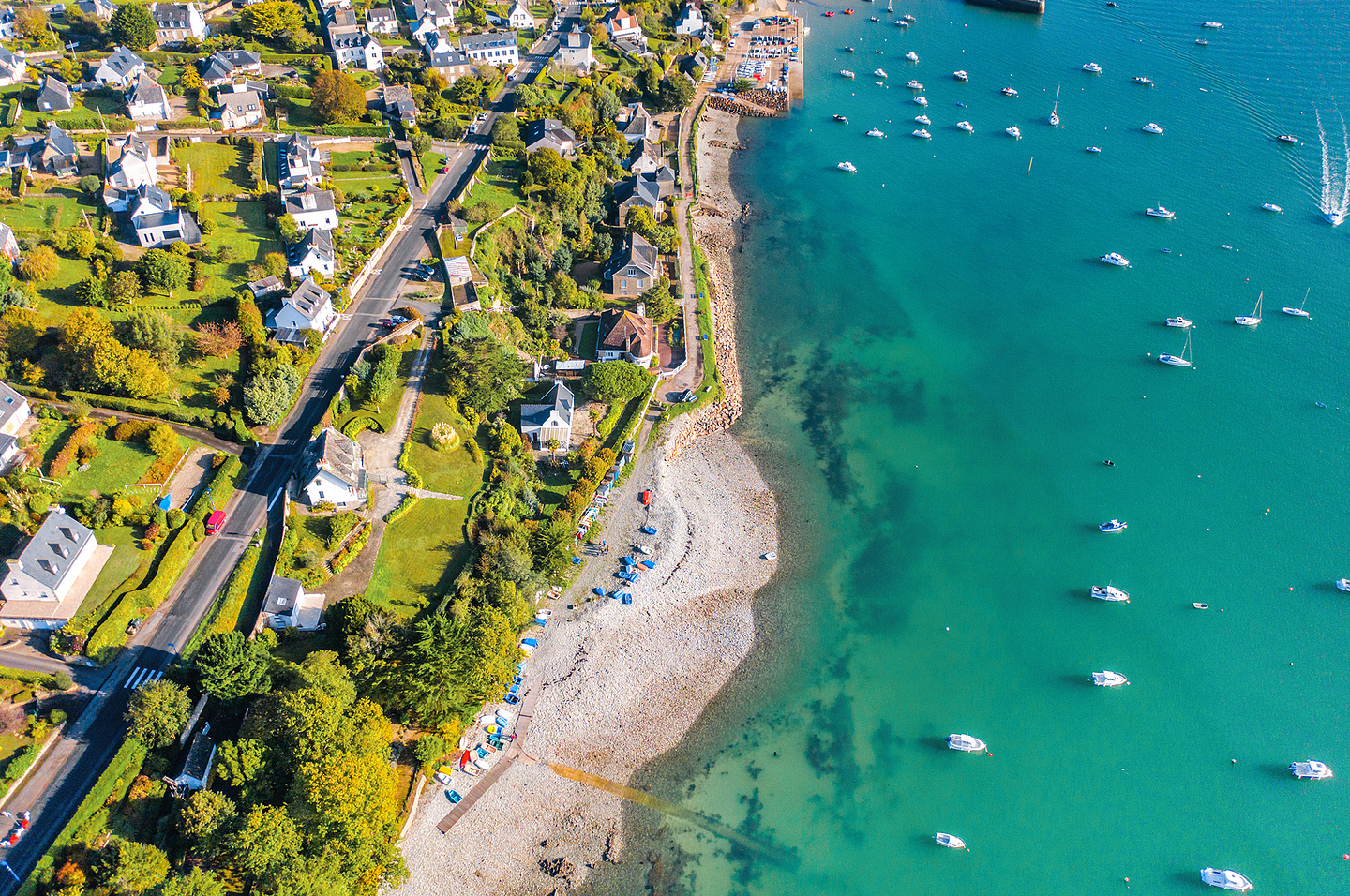 Locquirec port in Carantec © PORIEL Thibault / SB
One of the most popular facilities on our campsite in the Baie de Morlaix, the indoor pool indeed has everything to delight you! Heated to 28°C from April to September, this is equipped with several massage waterfalls, a children's paddling pool and large swimming pool…All throughout the day, there is no shortage of activities! Whilst parents take part in our famous Breton palets tournament, children can let off steam in the children's club! Open every morning from Monday to Friday, small children are supervised by our activity leaders. They can make the most of various creative workshops, team games and even treasure hunts!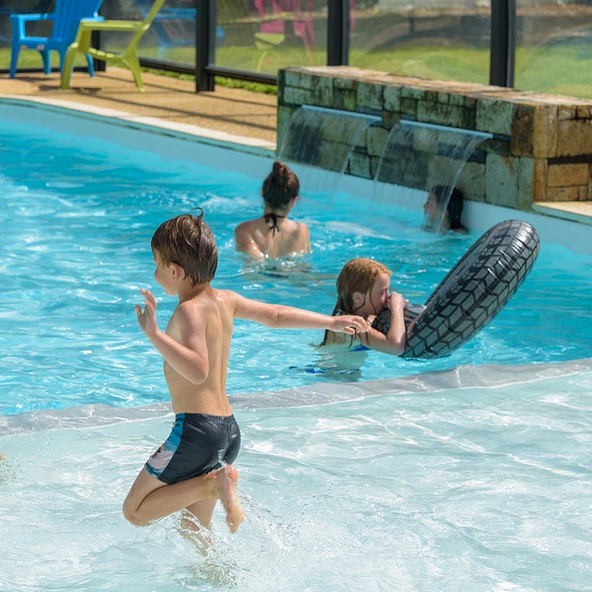 © Yann Richard
On the Domaine de Mesqueau campsite, we also make available great leisure facilities for our holidaymakers! Compete on the multi-sports ground, or during a table tennis game, relax by making the most of mini golf or get on well on the pétanque ground...Here everything is possible! Children can also have fun as a superb play area with a slide, swings, see-saws and sandpit is available for them!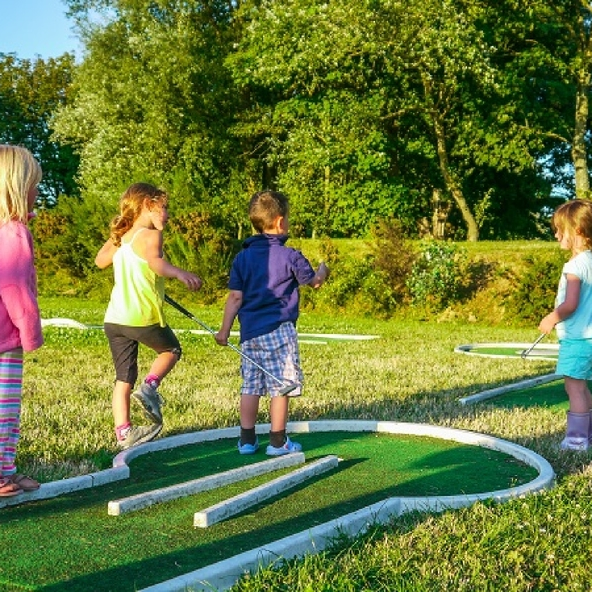 Within our establishment, we take genuine pride in providing quality services to our guests! For example, they have no need to take their car to go shopping as a grocery is available. On-site, the latter offers essentials, regional specialities but also fresh bread and sweetbreads and buns, such as croissants, brioches and pains au chocolat!