A countryside holiday in the Pays de Morlaix area!
Morlaix campsite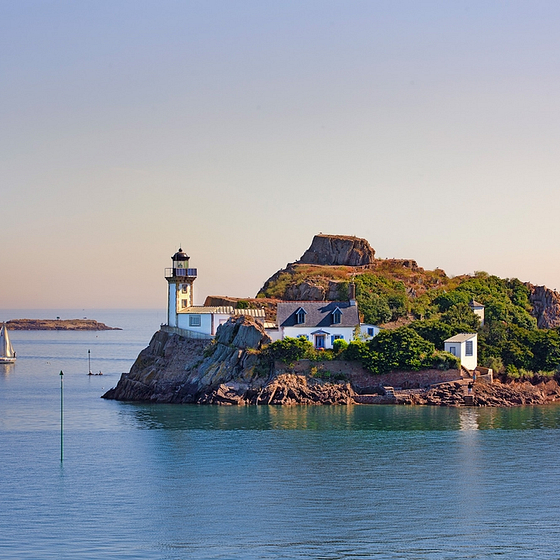 For your camping holiday in Morlaix, be tempted by the Domaine de Mesqueau campsite. Our establishment is located just a stone's throw from this quite exceptional tourist town, as it is a perfect blend of a rich historic past and natural heritage. On-site, immaculately maintained green spaces, holiday rentals combining charm and the modern, and the lake in the vicinity, offer a particularly relaxing atmosphere. With multiple equipment and facilities given over to enjoyment, numerous holidaymakers like being on our establishment.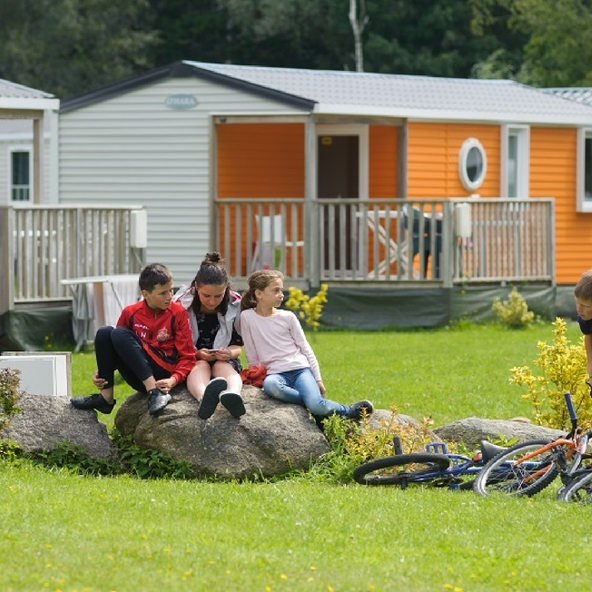 Morlaix is one of the most popular destinations on the northern coast of Brittany, in Finistère. The town is a former medieval town, nowadays having become a magnificent Ville d'Art and d'Histoire (indicating awareness-raising of the quality of its heritage, architecture and living environment). It is located at the southern tip of the Baie de Morlaix bay, between the Léon and Trégor areas. It has a rich historic past, as its exceptional heritage shows. The maisons à pondalez (houses with spiral staircases), old timber-framed residences, alleys, steep staircases and terraced gardens are notably visible in this picturesque Breton town, offering a wide range of discoveries.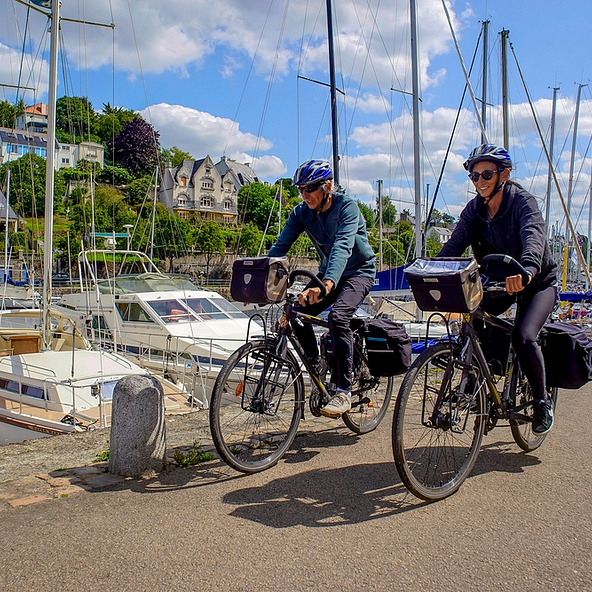 Morlaix © STAPF Aurélie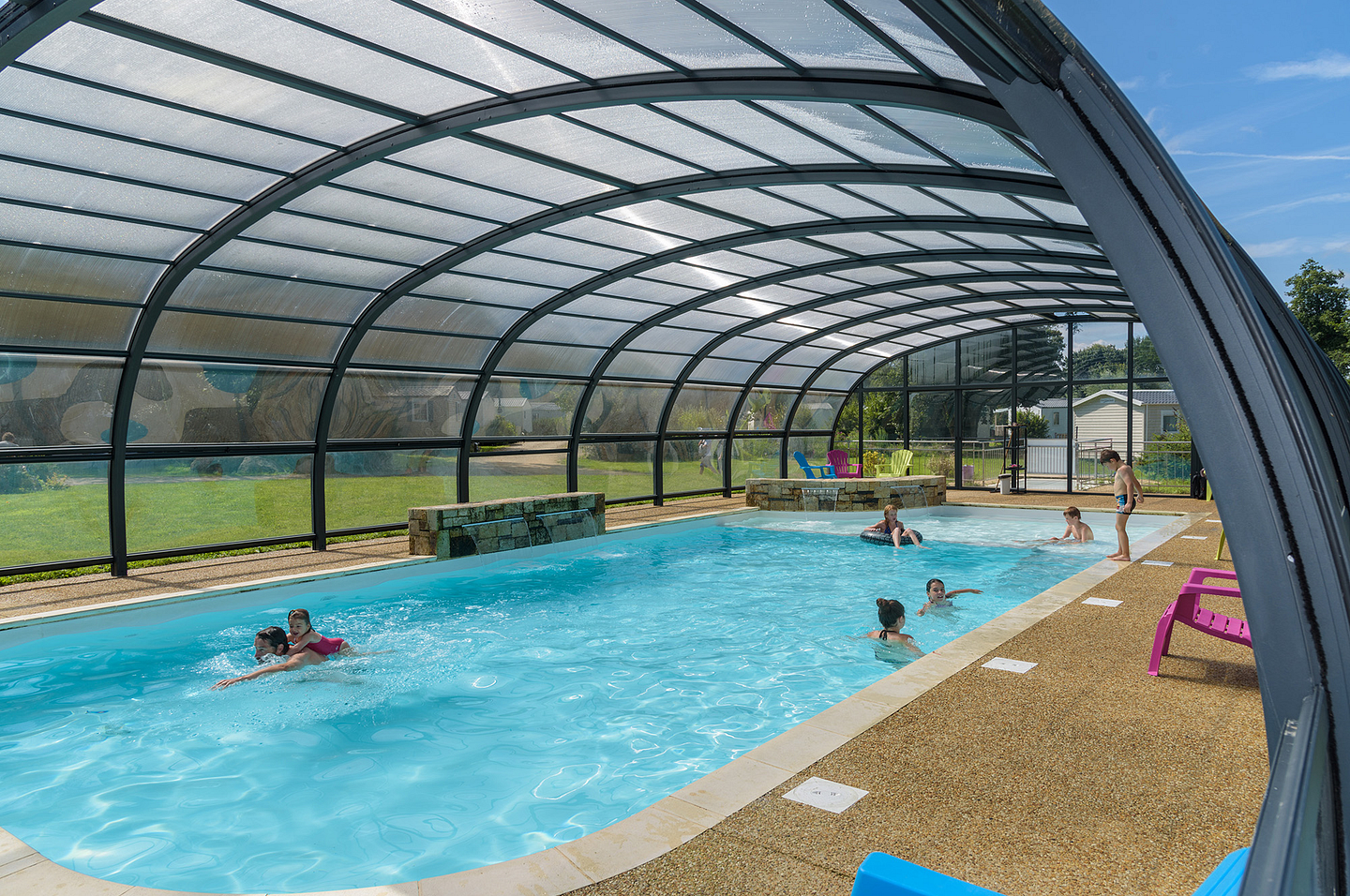 From the high season, Morlaix comes alive, to the greatest delight of revellers and culture vultures. Moreover, this town with a particular geography, offers numerous viewpoints from which to admire the beauty of the Côte de Granit Rose (Pink Granite coast), the Monts d'Arrée mountains with varied terrain, or even the Parc Naturel Régional d'Armorique (Armorique Natural Regional Park). It saves numerous surprises for those daring to venture there, during their holiday in Finistère. The town is only 13 kilometres from Plougasnou and our Finistère campsite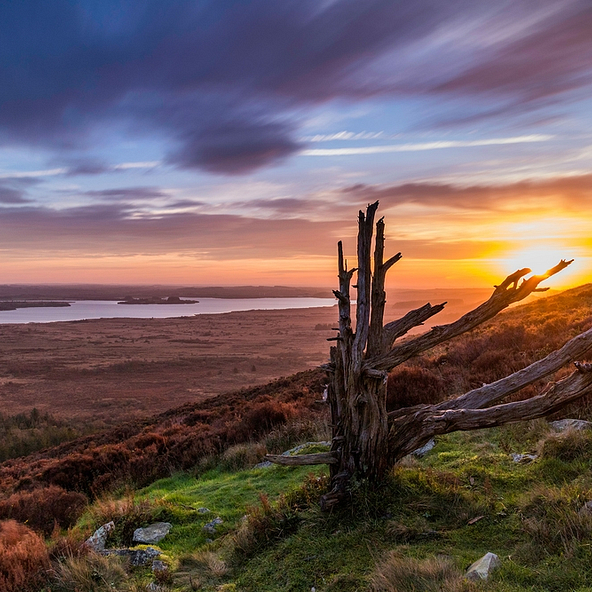 Our Morlaix campsite offers you the combination of country and discovery holidays, during your stay. We thus invite you to come and take advantage of the tranquillity of a green, wooded and in bloom setting, by the Mesqueau fishing lakes. We welcome unequipped campers in mobile homes and canvas bungalows, being 27 m² to 39 m², and including all the necessary facilities, a TV and more in high-end accommodation.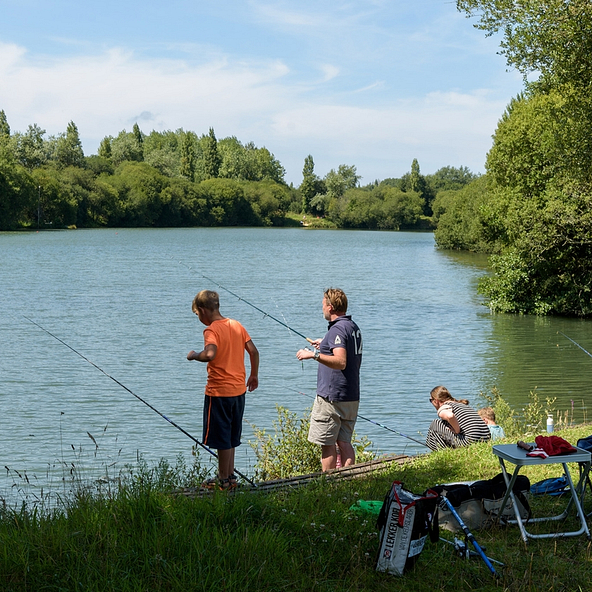 © Yann Richard
We also welcome lovers of traditional camping, in tents, camper vans or caravans on spacious pitches, more or less shaded. Naturally, these caravanning pitches enjoy all conveniences. For your comfort, our Morlaix campsite has various recreational and sports facilities, including an indoor, heated swimming pool with a paddling pool, water play area and sports grounds. For a weekend getaway or longer stay, you will be able to combine your holiday with water pleasures given the heated swimming pool and the sea, 5 minutes from the campsite.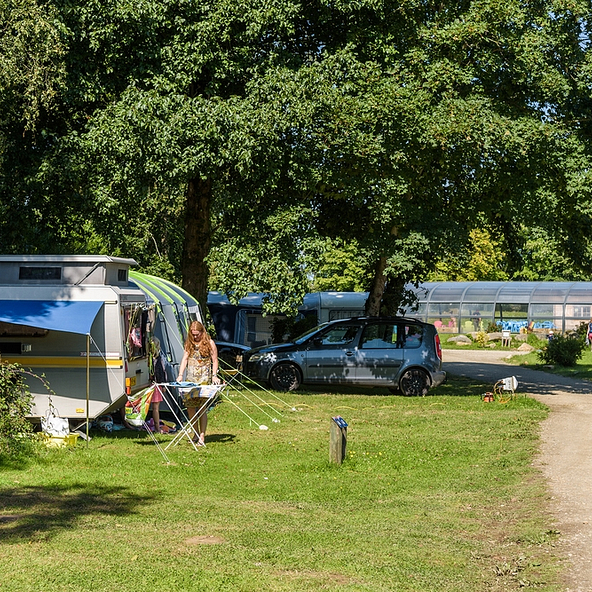 A Morlaix campsite
ideally located next to
the beaches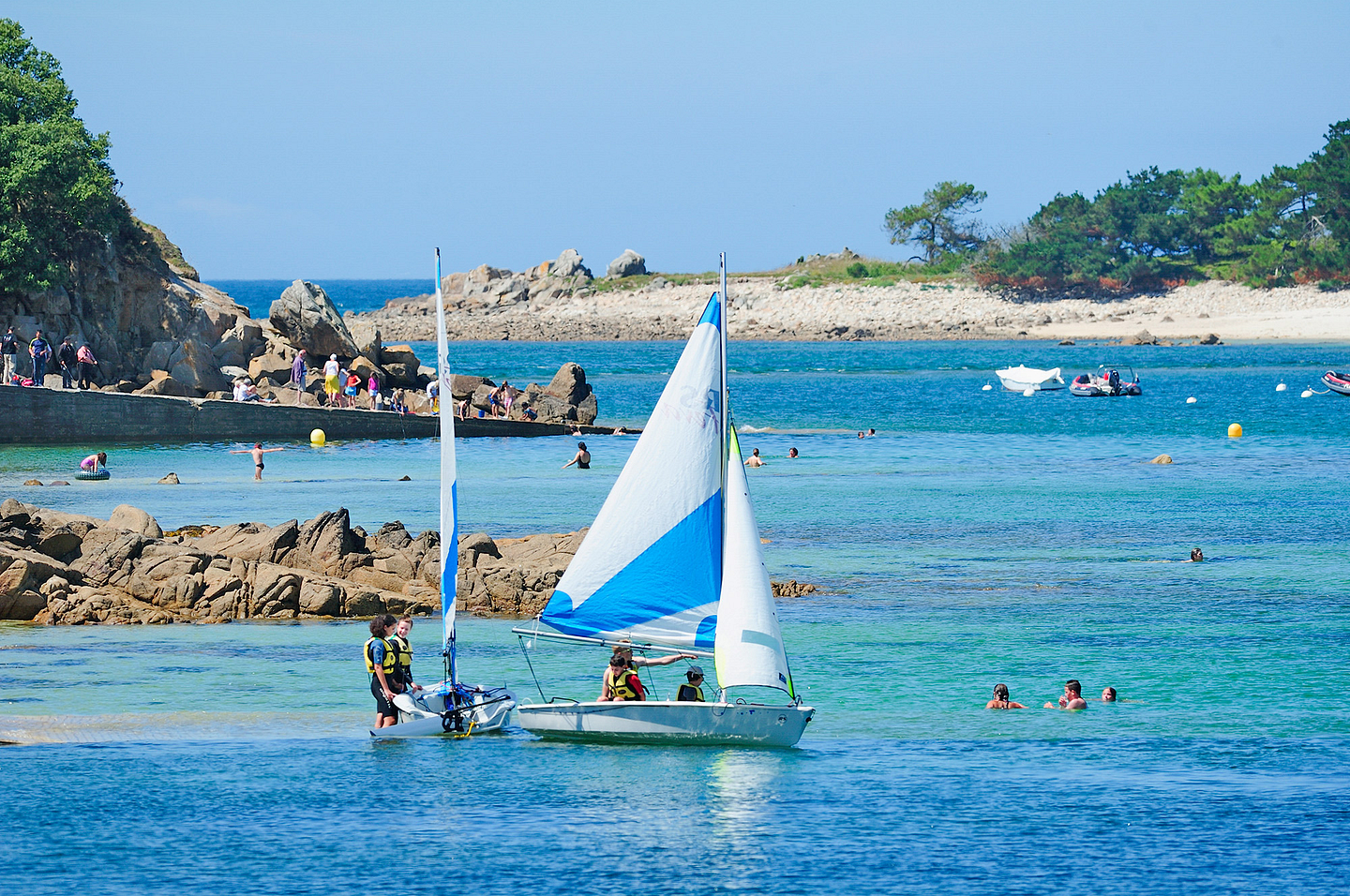 Baie de Morlaix bay © LE GAL Yannick
Our commitment: making nature the prime focus! Each day, we do our best to protect and put the spotlight on the various green spaces on our campsite. In our seven hectare park, you should know that the plots given over to holiday rental accommodation can go up to 800 m²! To protect the environment and everyone's tranquillity, on the Domaine de Mesqueau, we have chosen to make the campsite 100% pedestrian.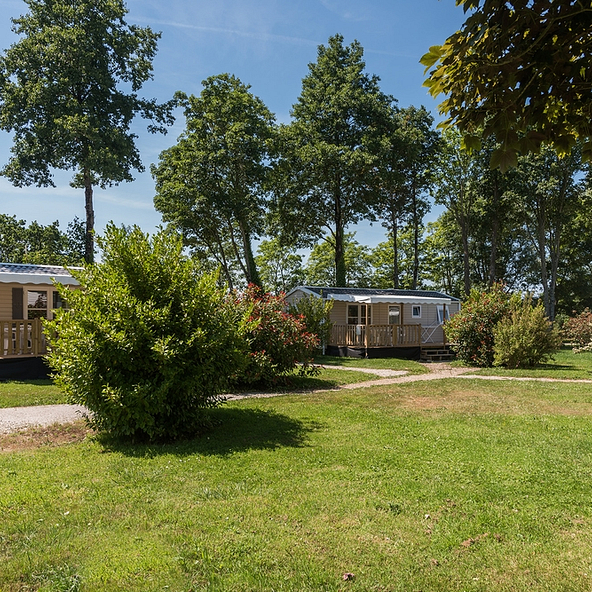 Relaxing on a sunlounger in your garden or having fun taking part in convivial activities, your choice! Here, we offer our holidaymakers an entertainment programme combining family games, sports tournaments and themed meals. For the very young, a children's club, the "Mizzy Club" welcomes them every morning, from Monday to Friday enabling them to have free expression and enjoyment with sports, play and creative activities!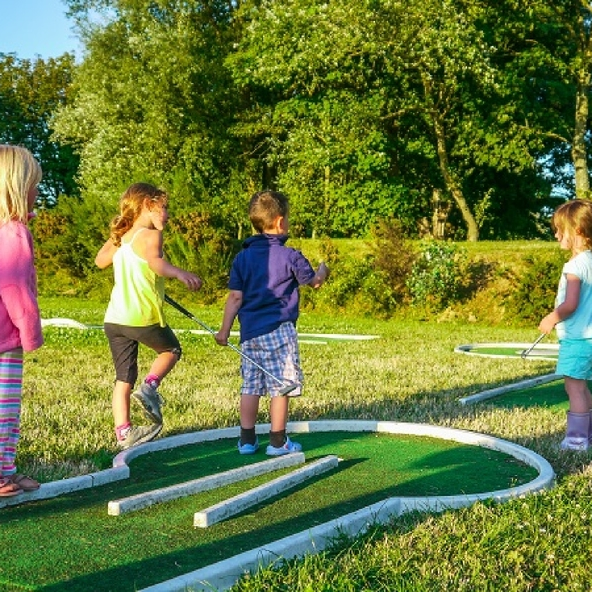 On our Morlaix campsite, there are multiple ways to have fun! Have a game of football on the multi-sports ground, compete at mini golf as a family, slide down the playground slide or swim in the heated indoor swimming pool...On the Le Domaine de Mesqueau, there is something for everyone! We are also just a stone's throw from the lovely Baie de Morlaix beaches, and notably that of Primel Trégastel, greatly enjoyed by holidaymakers. Perfect for family trips, this fine sandy beach has lifeguards throughout the entire summer season, and you can do numerous water sports activities.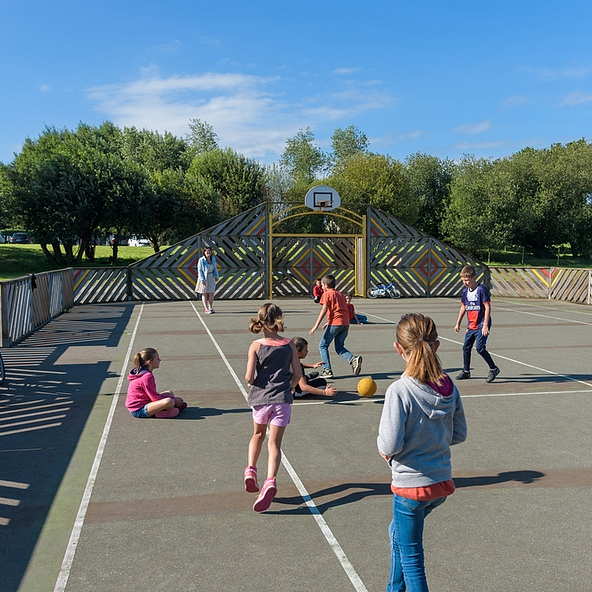 We offer our holidaymakers the chance to find everyday products but also a superb range of regional products in the grocery on our Morlaix campsite! On-site, we also offer fresh bread and sweet breads and buns (brioches, croissants and pains au chocolat) for your breakfast. No need to take your car for your daily shopping!